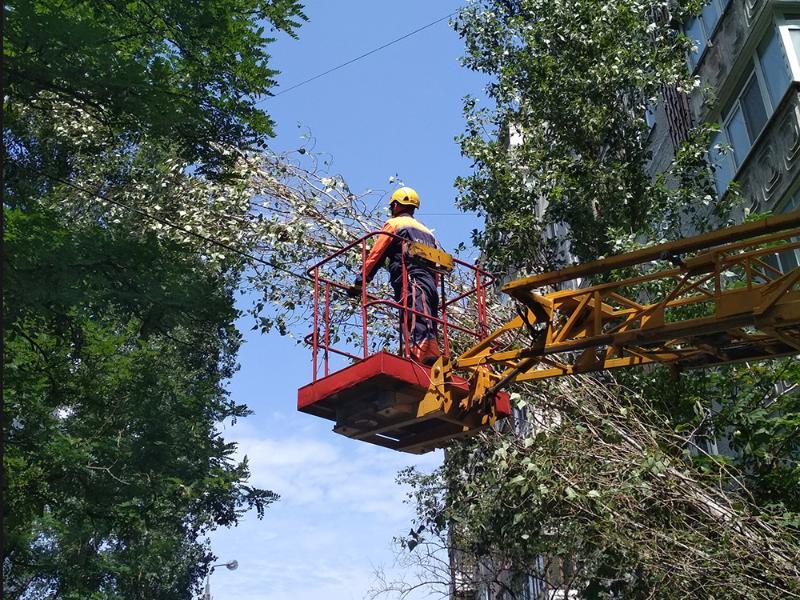 Photo from the State Emergency Service
Some 118 settlements in four regions of Ukraine saw a blackout after the power line safety system was triggered due to complicated weather conditions, including thunderstorms and gusts of wind.
Read alsoStorms cause blackout in 143 towns and villages across Ukraine
In particular, power outages were reported in 59 towns and villages in Lviv region, 28 in Ternopil region, 22 in Volyn region and nine in Chernivtsi region, the State Emergency Service's press service has said.
Regional power distribution companies are working to restore the power supply.