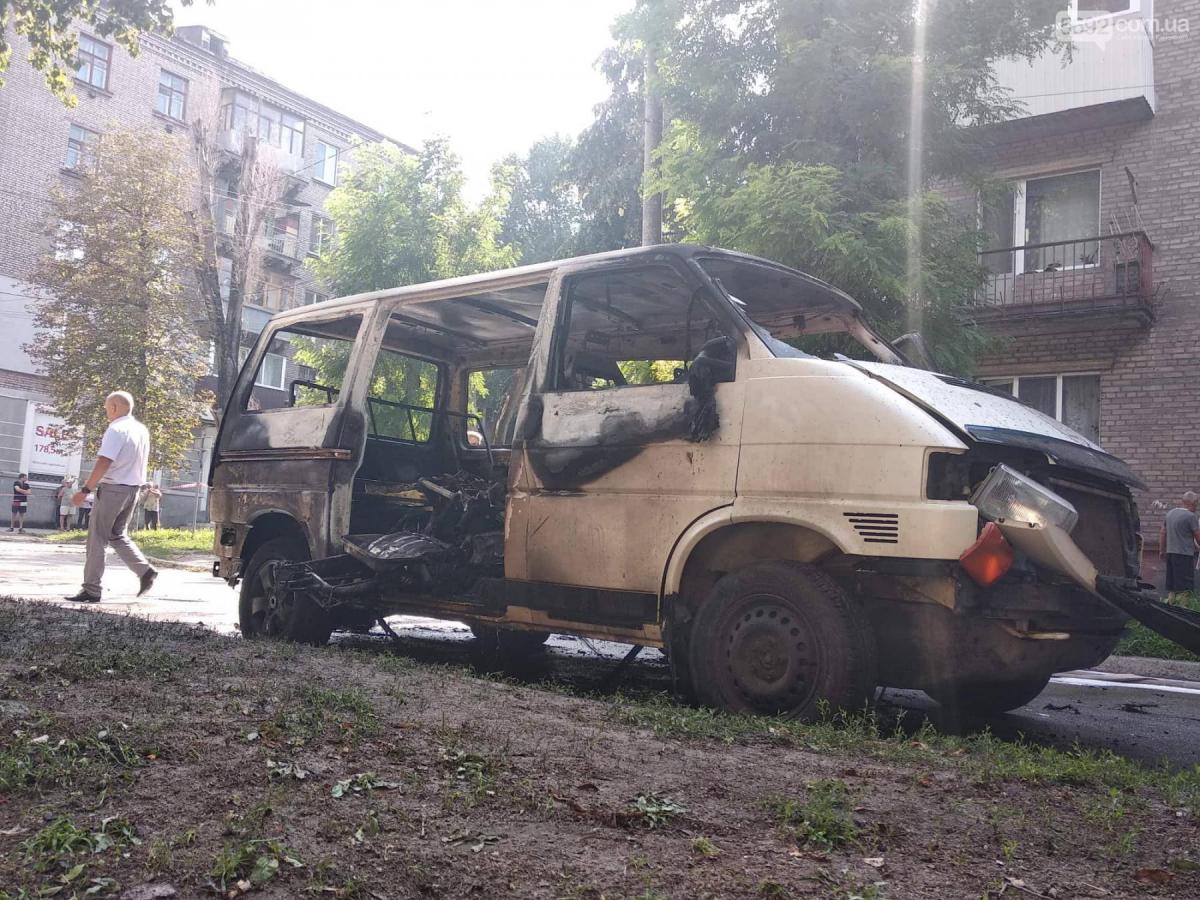 5692.com.ua
A Volkswagen van exploded in Kamenske, Dnipropetrovsk region, Thursday afternoon. The driver, who survived the incident but was injured, reportedly is a local deputy of the Kamensky city council, the press service of the regional Police Department has told UNIAN.
The vehicle blew up as it drove at the intersection of Moskvoretska and Sachko streets.
The driver, who has been immediately hospitalized, managed to get out of the car engulfed in flames.
5692.com.ua
The victim is in heavy condition, undergoing a surgery.
The police have not yet named the victim, only saying the injured person is a male, born in 1969. A
Read alsoNo breakthrough in Sheremet, Okueva murders probe, chief prosecutor admits
At the same time, local media reported that the victim is a deputy of the Kamenske City Council, head of the local Batkivshchyna faction, Vitaly Chernyavsky, who is "known for his volunteering efforts in the zone of the Joint Forces Operation," says the local publication 5692.com.ua.
The CIS team are working at the scene.