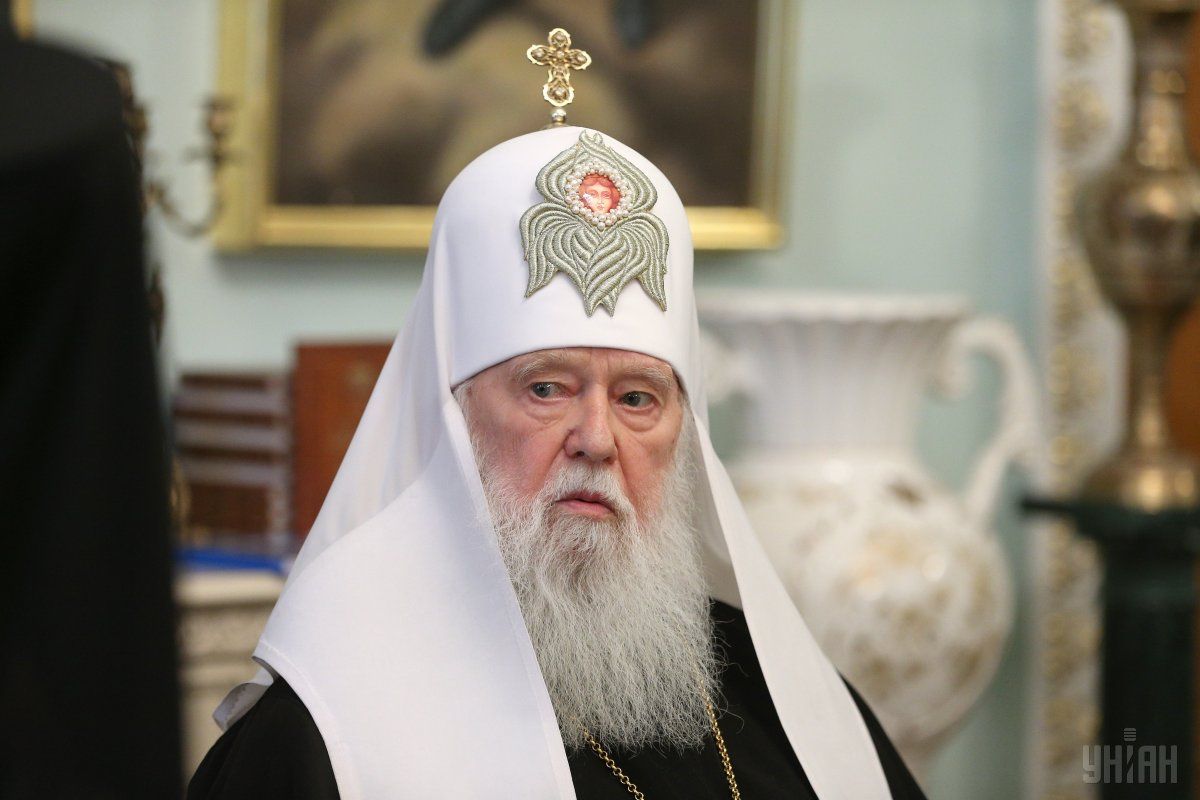 Photo from UNIAN
The statements about the possible "seizure of temples" after the provision of Tomos on autocephaly of the Ukrainian Orthodox Church are an example of disinformation, says head of the Ukrainian Orthodox Church of the Kyiv Patriarchate, Patriarch Filaret.
"According to the Ukrainian laws, all temples and property belong to the communities - on the basis of ownership or rights of use or rent. [I say] communities, meaning parishes, monasteries, religious educational institutions," the Patriarch said, according to a commentary by the UOC-KP press service, Deutsche Welle reports.
"There will be no violence after Tomos, and property will belong to the communities, as it does now," he stressed.
"According to the law, the community has property at its disposal. And if the community decided to withdraw from one patriarchate and enter another, it retains its property, because this is its property, not of the Patriarchate," explained Filaret.
Read alsoOnly community to decide religious property issues once autocephaly granted to Ukrainian Orthodox Church - Poroshenko's adviser
He added that the church's position is that when more than two-thirds of the community have decided at a general meeting that they need to move from one patriarchate to another, then the community shall preserve its property, while the minority has the right to build another temple or equip the building. "If it was a simple majority, two-thirds, who made the decision, then they need to take turns in holding sermons so that both parts of the formerly single community - both the majority and the minority - have the right to use the church," the commentary of the head of the UOC-KP reads.
Filaret also stressed that the calls to "seize the Lavra" are a "provocation that plays in favor of the Kremlin."
Read alsoOpposition Bloc leader Novinsky warns of civil war if Ukrainian church granted autocephaly
As reported earlier, on July 27, the delegation of the Patriarchate of Constantinople handed to President of Ukraine Petro Poroshenko the address of the Ecumenical Patriarch Bartholomew, who said that the ultimate goal of the Patriarchate of Constantinople was to grant autocephaly to the Ukrainian Orthodox Church. The delegation visited Kyiv on the occasion of the 1030th anniversary of the baptism of Kyivan Rus.