Another 3,300 soldiers have been wounded in fighting against Russian-backed militants in the Donbas conflict zone, Kushnir said at a briefing in Kyiv, according to an UNIAN correspondent.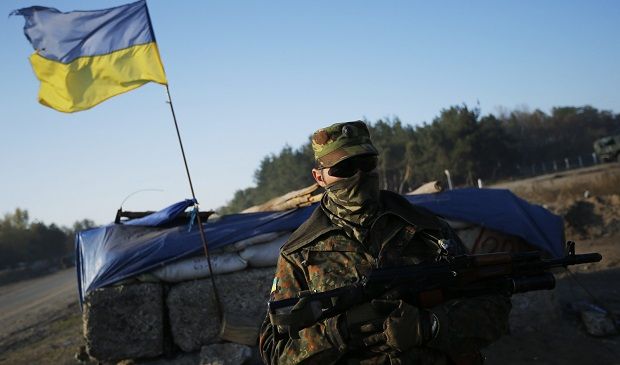 REUTERS
Fighting broke out in eastern Ukraine in mid-April, after armed men in unmarked uniforms began taking over police, local authority and security service offices in Donetsk and Luhansk regions. After making quick initial gains, the militants were gradually forced out of the areas in which they had seized control.
Ukraine was on the point of crushing the insurgency in late August, but Russian regular forces then intervened with artillery, inflicting heavy casualties on the Ukrainian side, halting its advance, and forcing Kyiv to the negotiating table.
Agreement was reached in Minsk on September 5 on a ceasefire, but it was never implemented.
As UNIAN reported earlier, on December 9 Ukrainian President Petro Poroshenko ordered all Ukrainian forces to cease firing.
However, the militants and Russian mercenaries in the east of Ukraine continue to violate the agreement by attacking the positions of the Ukrainian military, according to the authorities in Kyiv.