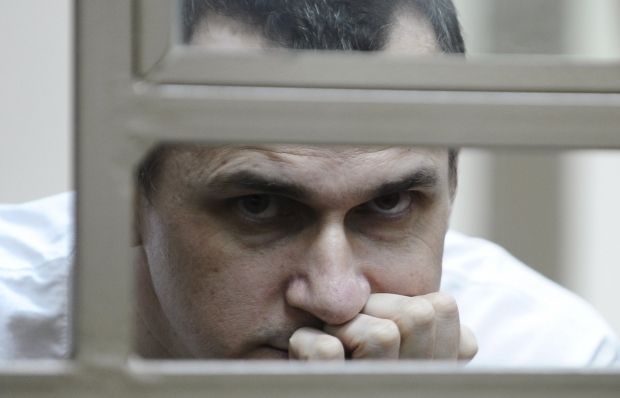 REUTERS
Moscow-based journalist Natalya Kaplan, a cousin of Ukrainian film director Oleh Sentsov, who has been on hunger strike in a Russian penal colony, says his condition is critical and things are "catastrophically bad."
She wrote on Facebook on August 8 that she had received a letter from him through a lawyer who visited Sentsov the previous day.
"Things aren't just bad, they're catastrophically bad," Kaplan wrote.
Read alsoUkrainian film director Sentsov on hunger strike in Russian prison: "Not going to stop"
"Oleh handed the letter over to me via the lawyer. He is almost confined to bed. He wrote that the end is near – and it's not about his release," she added, suggesting he meant his death.
According to her, Sentsov asks whether people have been following up his hunger strike, as he is not given any information and does not get letters. "He says he has got no information and is not aware what is going on," Kaplan said.
According to her, the ECHR insists on transferring Sentsov to a civil hospital, closer to the place of residence. "Oleh refuses, he says he simply won't make it through transportation, and in the civil hospital in Labytnangi, where he has already been to the intensive care unit, he is treated even worse than in a prison hospital. This is Russia, baby ... and I cannot imagine what else can be done and how to bail him out of trouble... things get really bad," Kaplan added.