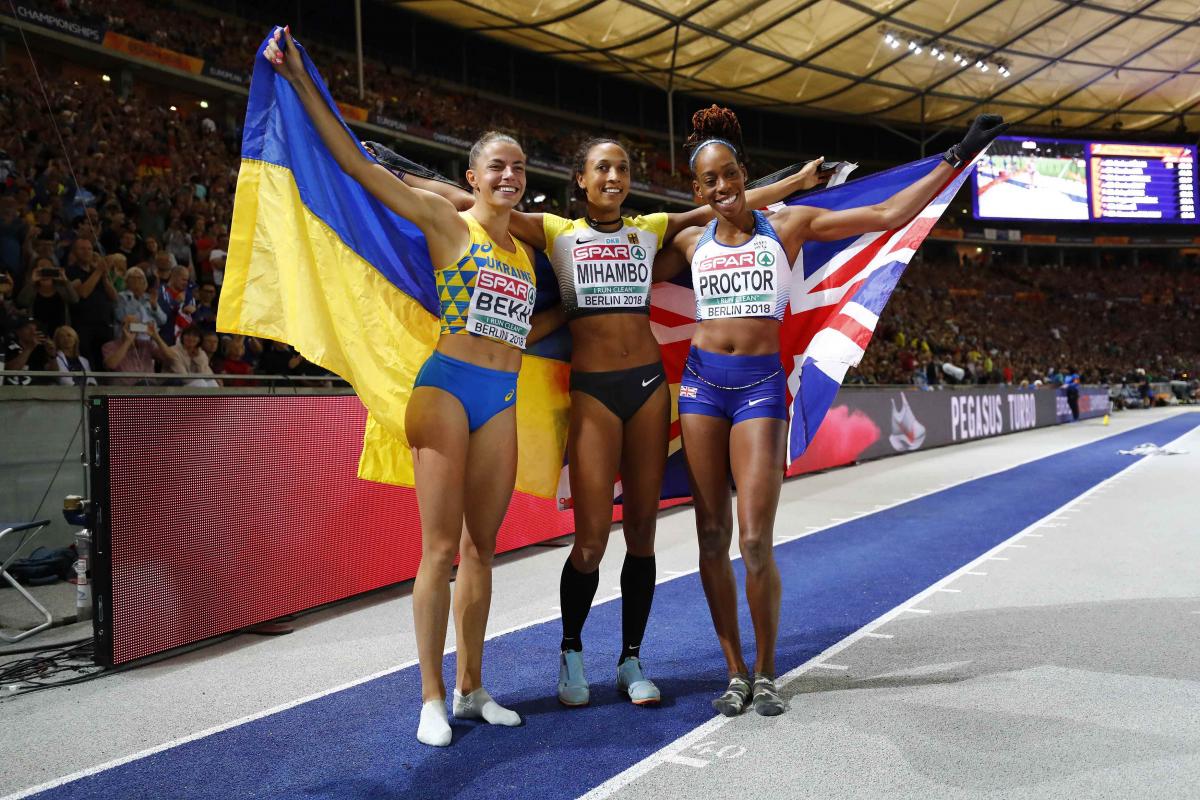 Ukraine's Maryna Bekh (left) jumped this season's best to clinch thesilver medal in the women's long jump / REUTERS
Ukraine ranks 8th in the medal standings of the European Championships events, which were held in Berlin (Germany) and Glasgow (the United Kingdom) from August 2 to August 12.
Ukrainian athletes have won eight gold, thirteen silver and five bronze medals, the official website of the European Championships said.
Read alsoWBA names Oleksandr Usyk boxer of July 2018
The tournament in Glasgow and Berlin became the first multi-sport European championship, which will now be held every four years.
Delivered in partnership with several leading European sports federations, it includes the existing European Championships for athletics, aquatics, cycling, gymnastics, rowing and triathlon, and a new golf team championship.
Medal standings of the top 10 countries are the following (gold/silver/bronze/total):
1. Russia: 31-19-16 (66)
2. Great Britain: 26-26-22 (74)
3. Italy: 15-17-28 (60)
4. The Netherlands: 15-15-13 (43)
5. Germany: 13-17-23 (53)
6. France: 13-14-15 (42)
7. Poland: 9-6-6 (21)
8. UKRAINE: 8-13-5 (26)
9. Switzerland: 8-4-7 (19)
10. Hungary: 7-4-4 (15)