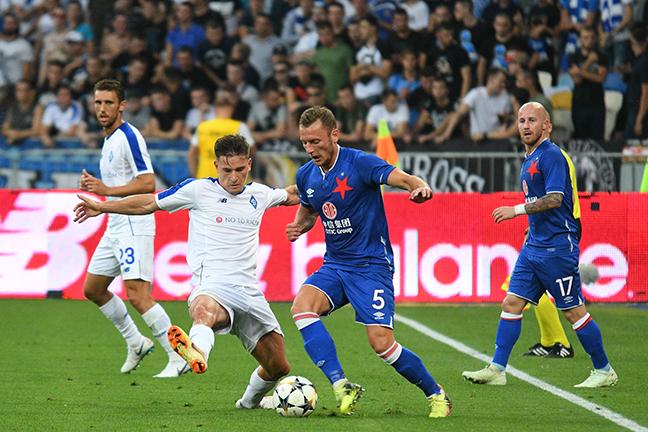 fcdynamo.kiev.ua
Dynamo Kyiv beat Slavia Prague in the third qualification round of the UEFA Champions League.
After a 1:1 draw in Prague, the home game held at the Olympiysky arena in Kyiv saw a confident 2:0 win for Dynamo, the competition's official website says.
Dominating throughout the game, the Kyiv team retained control of the ball and pitch.
Early in the game, on the 11th minute, Benjamin Verbic opened the score while Artem Besedin doubled the advantage on 74th to ensure the win in a two-match confrontation.
Dynamo are now set to play in UEFA Champions League play-off qualification round that will be held Aug 21-22 and Aug 28-29.