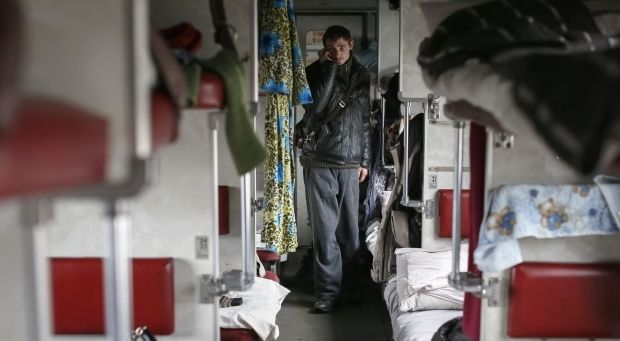 REUTERS
Less than a third of internally displaced persons (IDPs) interviewed by sociologists - 28% - said they are willing to return to their permanent place of residence in eastern Ukraine's regions once hostilities halt, according to a survey presented by the International Organization for Migration in Ukraine and Ministry for the temporarily occupied territories and IDPs, an UNIAN correspondent reports.
As of early June 2018, the share of of IDPs who stated their intention to return to their homes after the end of the conflict was at 28%. In March this year, it was below 25%.
At the same time, the share of those who do not intend to return even after the hostilities halt remains unchanged (38%).
The research notes that since March 2018, the share of IDPS who voiced their intention not to return continues to prevail over the share of those who are willing to do so once the conflict is over.
Read alsoModular towns for IDPs from Donbas becoming "depressive ghettos" – journalists
At the same time, 18% of respondents could not answer the question definitively.
According to the researchers, these results may indicate the uncertainty of the settlers as regards their future. Another 12% said that they might return in the future, 3% had no answer, and only 1% said they were ready to return soon.
When asked about their plans for the next three months, the overwhelming majority of IDPs (84%) expressed their intention to stay in their current place of residence. The rest sad they would move back home (2%), moving to another region (resettlement within Ukraine), and moving abroad (2%), while 8% found the question "difficult to answer," and 2% did not provide any answer.
During the study, 2,406 IDPs were interviewed in person, and 4,006 – by phone.