Russian occupiers to introduce 'entry fee' for Crimea
The Russian government, which has occupied the Ukrainian territory of Crimea, intends to introduce a special fee payable on crossing the border into Crimea, Russian daily newspaper Kommersant reported on Wednesday, with reference to its sources.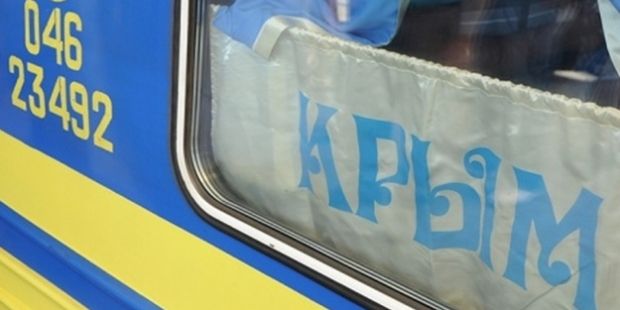 Photo from dn.vgorode.ua
The fee for passengers and freight shippers has not been determined yet, but according to the report, it could be up to RUR 800 per person.
"The extra fee from passengers and freight shippers will compensate for the losses of Crimean Railways in connection with the refusal of Ukrainian state railway company Ukrzaliznytsia to pay for the train traffic on the peninsula," said Russian Deputy Prime Minister Dmitriy Kozak, who is responsible for Crimean issues.
"The decision is recorded in a report, [and] the term of its effect is December 1," he said.
"There is such a protocol decision, but we haven't received orders about it," Head of the Crimean Railway Andrey Karakulkin said.
The Crimean Ministry advised Kommersant to clarify this question with Russia's Ministry of Transport, but the newspaper received no reply to its questions from the ministry.
If you see a spelling error on our site, select it and press Ctrl+Enter