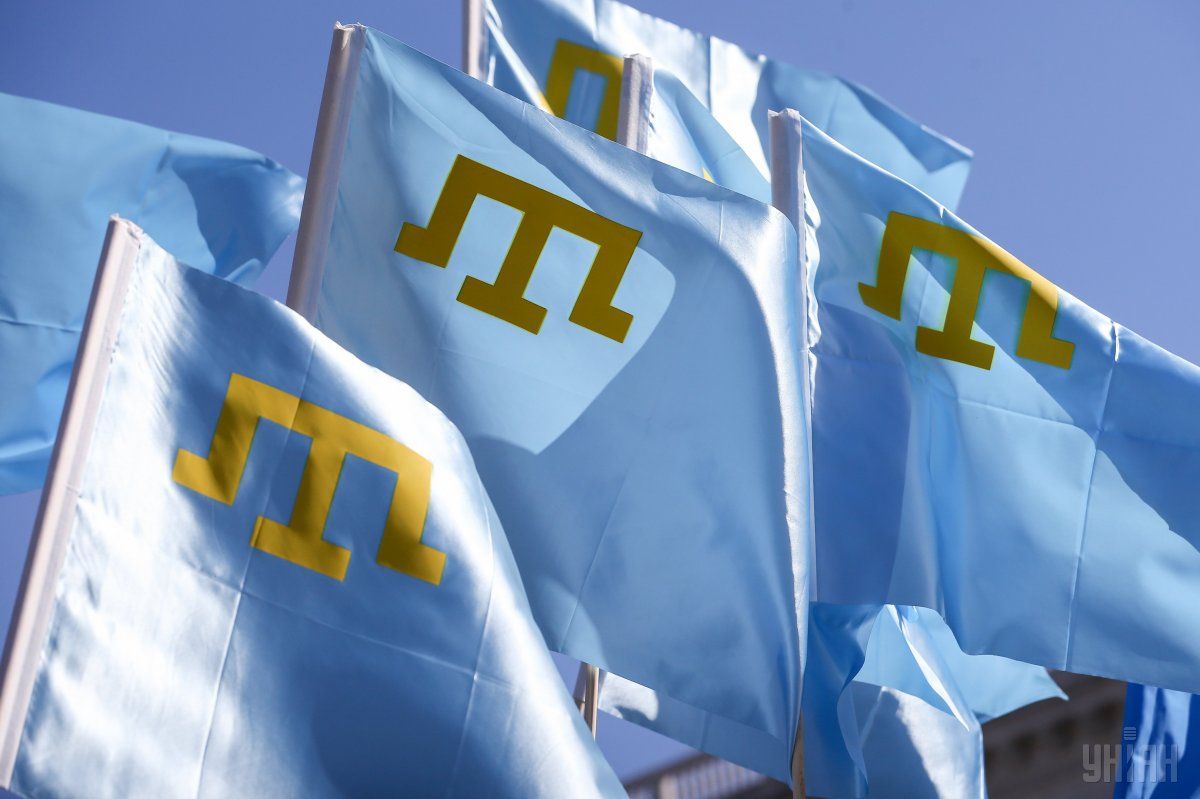 Photo from UNIAN
Russia's Investigative Committee has initiated criminal proceedings against Gulsum Alieva, a Crimean Solidarity activist and the daughter of recognized political prisoner, Muslim Aliev, over a widely circulated photo, which the 21-year-old simply reposted on Facebook.
In Russian-occupied Crimea, this has been termed 'inciting enmity' (towards Russians) with the charges, under Article 282 § 1 of Russia's criminal code, carrying a sentence ranging from a fine to up to five years' imprisonment, the Kharkiv Human Rights Protection Group wrote.
Read alsoUkrainian court sentences Crimean woman for treason – media
This is the second criminal prosecution against a young Crimean Tatar woman over social media reposts, however in this case it seems likely that Alieva has become the latest of many activists to face persecution because of their involvement in Crimean Solidarity, the civic initiative created to provide support for the ever-growing number of political prisoners in occupied Crimea and their families.
The image with text that Alieva reposted was, it seems, something that purports to be a quote from the Russian philosopher Ivan Ilyin, whom Russian President Vladimir Putin has been known to quote. The words about Russia falsely attributed to Ilyin are extremely unflattering, with captions at the top and bottom in a different colour reading: "Russia is a country of moral monsters" and (at the bottom) 'Death to Russian occupiers!"
However much Russians may not like the comments, it would be difficult to imagine them being viewed as inciting enmity in a democratic country. Since this was simply a repost in May 2018, with no added comment from Alieva, it is likely that it is to be used as a pretext.
The criminal charges, reported by Alieva's lawyer Edem Semedlyaev on August 10, come less than a month after a search lasting several hours was carried out of the Aliev home.
The operation on July 19 was officially not a search, but an 'inspection'. Such verbal distinctions appear to be a mere ploy allowing Russia's enforcement officers to carry out the same armed searches without fulfilling the formal requirements for a search.
Gulsum Alieva has been active over the last two years in the Crimean Solidarity civic initiative which has increasingly irritated the occupation regime through its active work in providing information about the ongoing spiral of repression in Crimea. Some of its most active participants have now been in detention for many months and are facing long sentences on trumped-up charges.
Crimean Solidarity arose after the second mass arrest of Crimean Muslims, including Gulsum's father, on February 11, 2016. Muslim Aliev; Refat Alimov; Envir Bekirov; Arsen Dzhepparov; human rights activist Emir-Usein Kuku and Vadim Siruk; were arrested in Russia's second illegal prosecution of Ukrainian Muslims in occupied Crimea on so-called Hizb ut-Tahrir charges.