Photo from the National Police
Three people have been killed in a road accident with the participation of an ex-official of the Kharkiv City Council.
The accident took place near the village of Pishchane in Kharkiv region on August 19, an UNIAN correspondent was told in the communications department of the General Directorate of the National Police in Kharkiv region.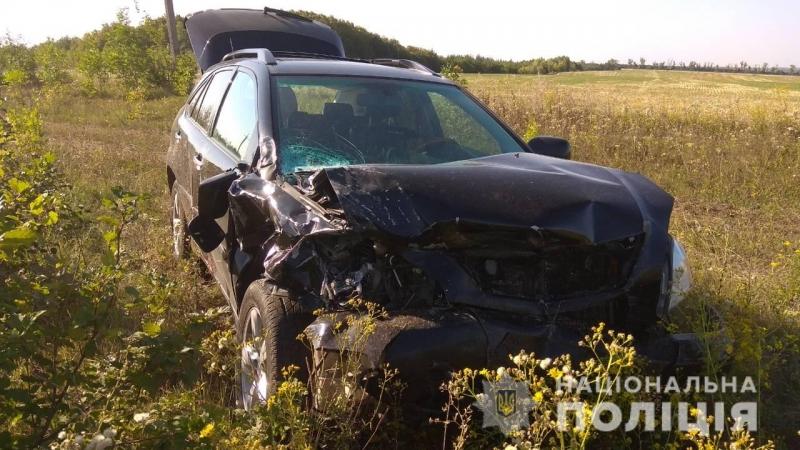 Photo from the National Police
According to preliminary data, a collision of VAZ and Lexus cars occurred on the Kharkiv-Volchansk highway. A 77-year-old VAZ driver and a 63-year-old passenger died on the scene. Another 74-year-old passenger died in the ambulance.
A driver of the Lexus SUV, born in 1953, received a chest injury. His state of health is satisfactory.
According to a source, former chief architect of Kharkiv, a person involved in criminal proceedings on the theft of communal land by the cooperative scheme, Serhiy Chechelnytskiy, was driving the Lexus SUV.
An UNIAN correspondent called Chechelnytskiy. "This is a huge trouble. I cannot speak now, I'm sorry, please," the ex-official said and put the phone down.