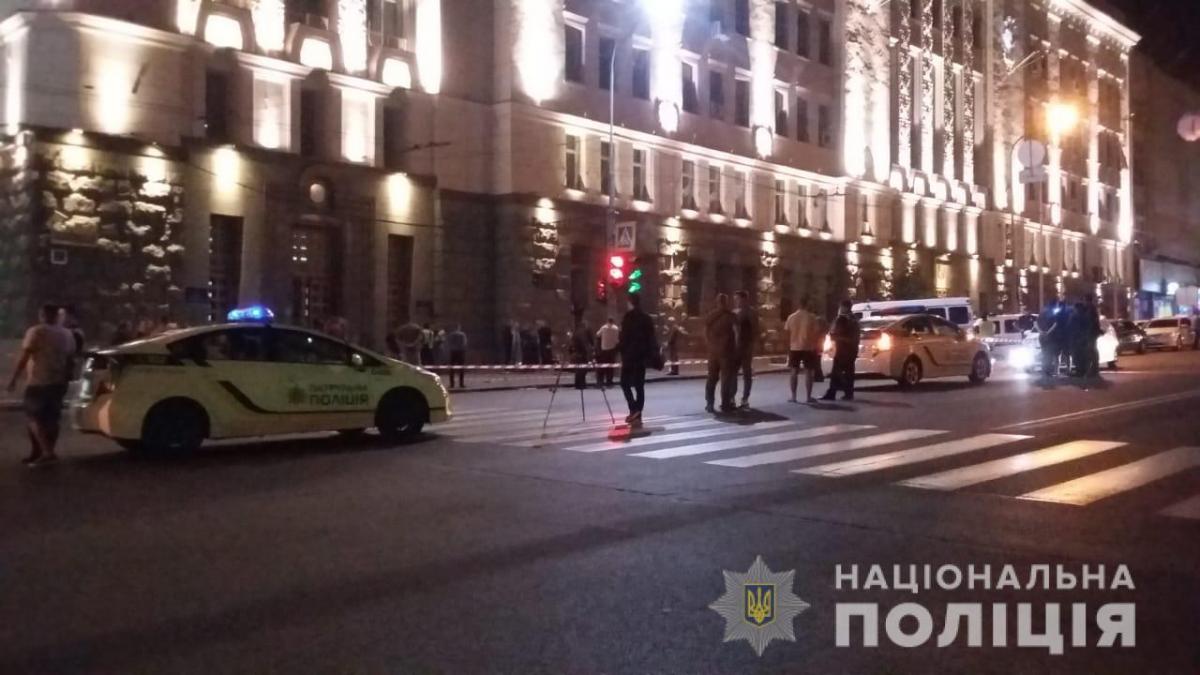 hk.npu.gov.ua
Anton Gerashchenko, a Ukrainian MP and member of the Council of the Ministry of Internal Affairs, has confirmed that the motives behind the lone shooter's attack on the Kharkiv city council's guards and police officer overnight Monday are yet to be established.
Geraschenko said the attacker was 30-35 years old and "athletic."
"Two guns were found on him: the first was a signal one enhanced to shoot live ammo. The second was a Baikal gun also remade to shoot live ammo, as well as several mags and about 30 cartridges," he wrote on Facebook.
The motives of the attacker are yet to be established, while several main versions are being studied.
Read alsoShooter wounds 3 guards, kills police officer near Kharkiv City Council (Photo, video)
"One of them is that the attack was provoked by certain moves by municipal authorities in relation to the attacker or his family. Another version deals with possible mental issues reinforced by alcohol or drug intoxication. Corresponding samples have been taken. The suggestion that the attacker was mentally unstable is evidenced by the fact that he fired not only at the guards and police officers, but also on the wheels of a passing-by Skoda Octavia vehicle," Gerashchenko said.
The third version claims hooliganism.
"The motives for this senseless attack will become clearer once the perpetrator is identified," the MP said.