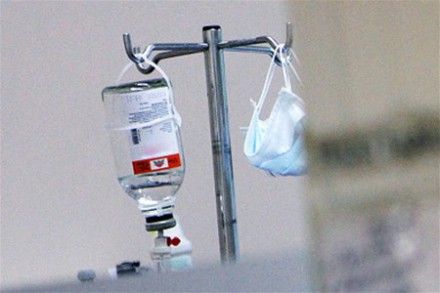 Obozrevatel
Photographer Tetyana Krukovets conceived of her Fearless Beauty project as a way of confronting and coping with difficult experiences both on a personal and a social level.
She envisaged a series of photographic portraits of cancer patients posed together with Ukrainian celebrities including athletes, comedians, actors, directors, and musicians, RFE/RL reports.
Krukovets, who herself was diagnosed with cancer in April, knows how they feel.
"The first thing you feel when they tell you they have this disease is shock, fear, loss," she said. "A lot of questions spring up, and you have no answers for them. 'How long do you have to live? How will you tell your family about your diagnosis in order not to frighten the children? Do you have enough strength and enough faith that you will recover?' In a single moment, your life has changed fundamentally, and you have no choice. You just have to adjust."
Read also"Banksy" graffiti in Kyiv turn out to be fake – Kyiv Post
The idea behind Fearless Beauty is simple, Krukovets said: to show that cancer patients are ordinary people and there is no need to ignore or fear them. On the contrary, she adds, they need positive emotions, supportive thoughts, and help.
In all, 27 women from seven Ukrainian cities have participated in the project.
"Earlier I wasted a lot of time trying to avoid telling people about my diagnosis, because I was embarrassed," said participant Alla Denysenko. "It was really hard for me to act as if everything was OK with me, that nothing was bothering me. But when I 'went public' about my cancer, I began to breathe freely. And things began falling into place. I got such a boost from knowing that I was not alone, that I didn't need to hide from people."
Singer Nata Zhizhchenko of the popular folktronica group Onuka was glad to be invited to participate in the project.
"We need to educate people and tell them that cancer is not frightening or dangerous to other people, as a lot of insufficiently educated people still think," Zhizhchenko told RFE/RL. "We need to learn to live together with cancer patients, to help them, and to support them without pity.... Cancer can strike anyone. Perhaps it is already right here among us and we just don't know about it.... That is why I think information is so important -- first of all, about how to relate to people who are fighting against this disease and want to beat it. The more support they can get from society, the greater their motivation will be in this fight."
Now that photography on the project is completed, Krukovets is organizing exhibitions around the country. She hopes one day the photographs will hang in the National Cancer Center.