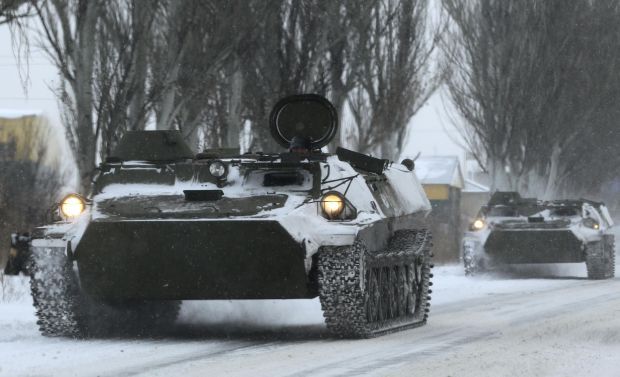 REUTERS
In the incidents, gunmen opened fire with small arms on the settlements of Kodema and Avdiivka, while from 0300 to 0305 there was a brief attack on new terminal at Donetsk airport, the press center said.
Apart from these incidents, the night in the Donbas conflict zone passed relatively calmly, the press center said.
Meanwhile, the enemy is continuing its reconnaissance activities: Ukrainian forces spotted a drone flying at a height of 1,000 meters in the area of Hnutovo from 2030 to 2055 last night, the press center said.
As before, Ukrainian forces are observing the ceasefire and are not returning fire even when attacked, the press center said.