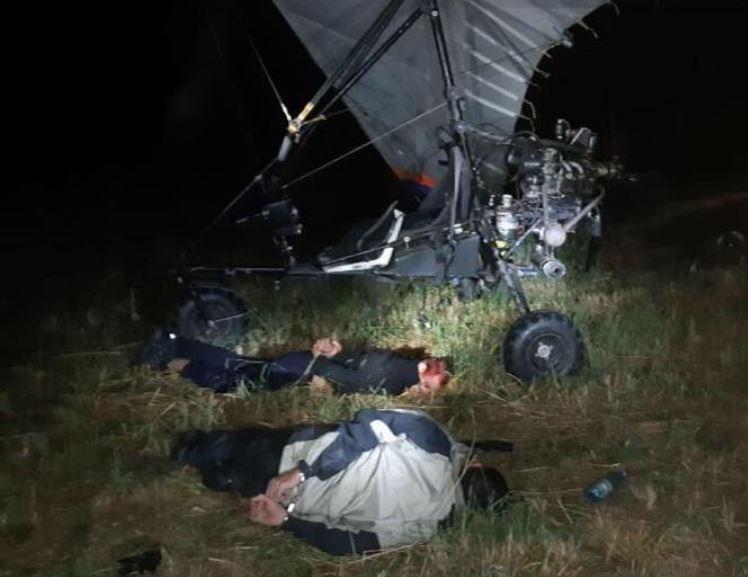 Facebook - Polícia Slovenskej republiky
Slovak law enforcers last week revealed an attempt by two citizens of Ukraine and a local to smuggle into the country from Ukraine an illegal migrant, an Afghani national, by flying him across the border in a motor glider.
According to Mukachevo.net, referring to the Slovak police, Slovak border guards foiled the attempt on August 22 outside the village of Gran, near the Ukrainian-Slovak border across from Ukraine's Zakarpattia region.
It is noted that Slovak law enforcers discovered a small motor glider flying across the border from Zakarpattia and landing in Slovakia.
Read alsoDrone smugglers assault border guard in Ukraine
The aircraft was flown by a Ukrainian national, marked in police files as Igor M, while another Ukrainian man, Vasyl D., helped him out with landing. During the raid, an Afghan citizen who was smuggled into Slovakia was detained, as well as another Slovak national involved in the scheme.
The pilot has been admitted to a local hospital after he reportedly resisted arrest upon landing.
The Afghan was returned to Ukraine under a readmission procedure, while the two Ukrainians and the Slovak face 3 to 8 years in prison.