SBU: Bodies of MH17 victims 'contain missile fragments'
Some of the bodies of the passengers of Malaysia Airlines Flight MH17, which crashed in Donetsk on July 17, contain metal fragments that indicate the plane was shot down by a surface-to-air missile, Ukraine's SBU security service said on Friday.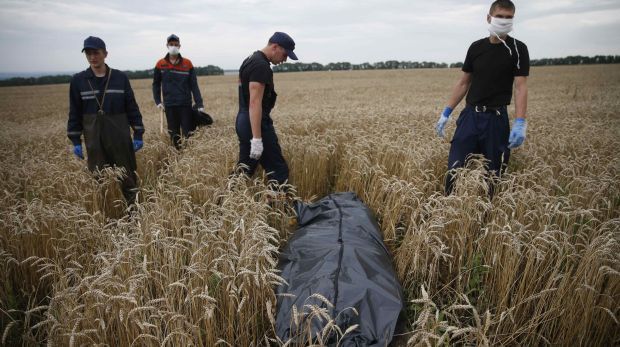 REUTERS
The announcement was made by the Chief of the Investigation Department of the Security Service of Ukraine and the co-chair of the international investigation group into the crash, Vasiliy Vovk.
"One of the main theories being considered is that the plane was shot down by a Buk missile system from territory controlled by terrorist groups," Vovk said.
He said the bodies of some of the passengers killed in the plane crash contain metal objects that were not part of the aircraft.
"Today we can claim that the crash of the plane was caused by external factors," he said.
He also added that many people had been questioned as witnesses in connection with the case, but many more still had to be interrogated once Ukraine resumes control over its eastern territories.
According to him, representatives of the international commission investigating the crash will publish the interim results of their investigation, with the Ukrainian side making its own contribution.
If you see a spelling error on our site, select it and press Ctrl+Enter