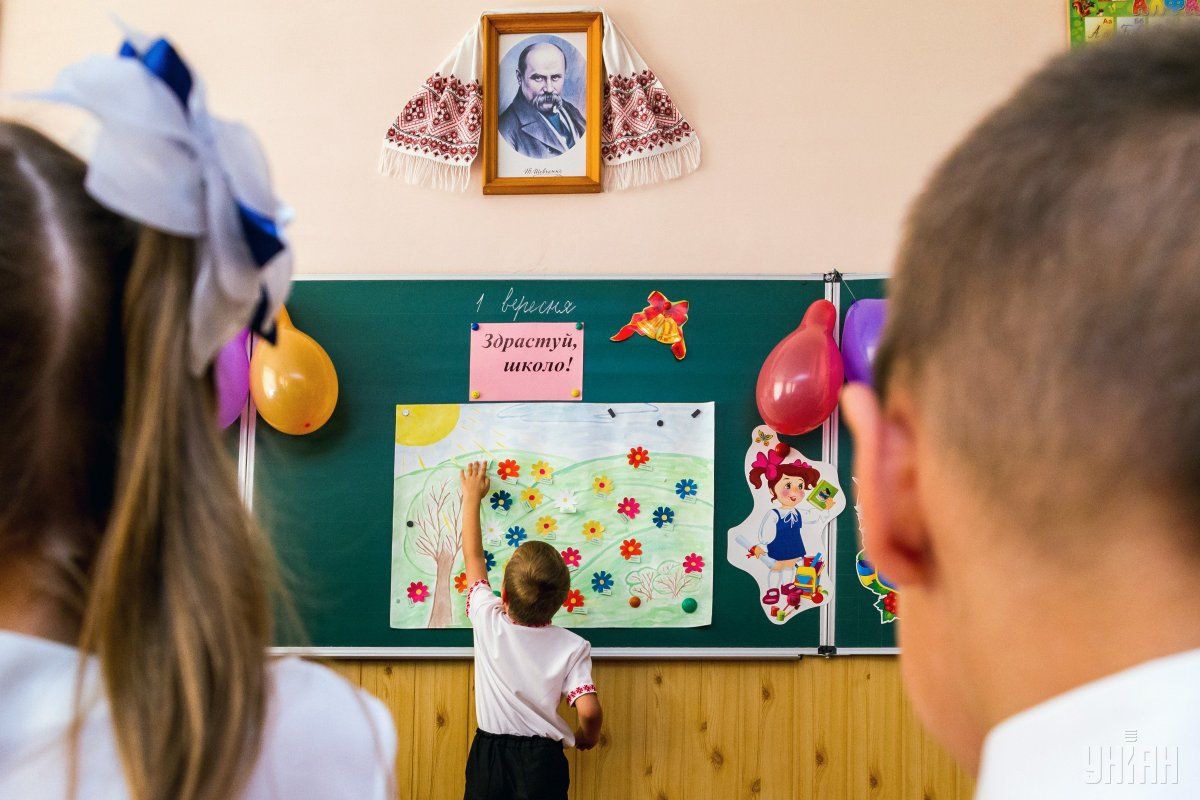 Photo from UNIAN
No Ukrainian schools are left in Russian-occupied Crimea and the number of schools with the Crimean Tatar language of instruction is more than halved.
"According to the official data of the so-called Ministry of Education, Science and Youth of Crimea, there are seven municipal educational institutions with the Crimean Tatar language of instruction in 2017-2018, four with Russian and Crimean Tatar languages of instruction and five educational institutions that have changed the status of the Crimean Tatar language school of instruction to general education institutions, i.e. without defining the language of instruction," said member of the Mejlis of the Crimean Tatar people, Eskender Bariev, RFE/RL's Krym-Realii media project reports.
Read alsoAt least 45 schools damaged in Donbas since early 2017 – UNICEF
At the same time, an activist at the Ukrainian Cultural Center in Russian-occupied Crimea, Leonid Kuzmin, said the situation with learning the Ukrainian language was even worse.
"Not a single out of the seven Ukrainian schools that were before the occupation of Crimea is left. All schools have been switched to Russian or a mixed language of instruction, where there are classes with the Ukrainian language of instruction. But most classes are with the Russian language of instruction. A striking example is the Ukrainian gymnasium in Simferopol," Kuzmin said.
Article 10 of the "Constitution of the Republic of Crimea" was adopted on the peninsula after its occupation, which stipulates that the Crimean Tatar, Ukrainian and Russian languages have national language status.