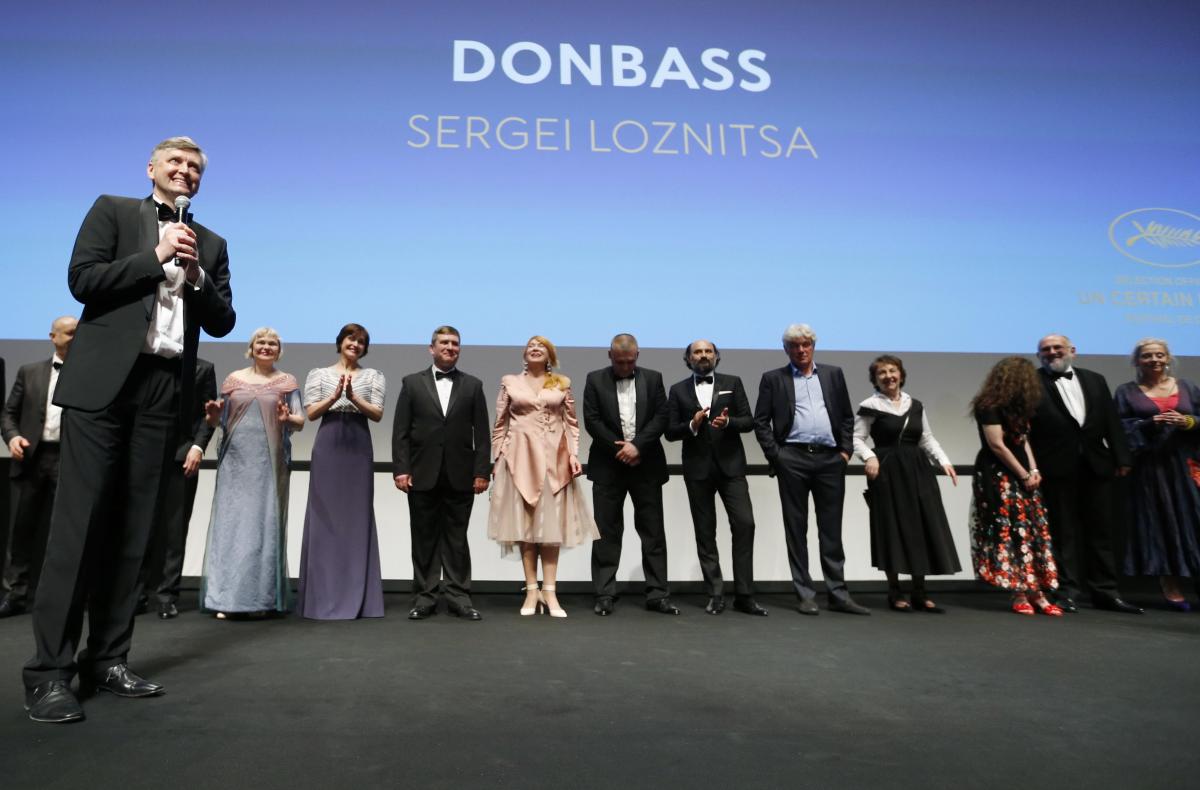 REUTERS
Ukraine has selected Sergei Loznitsa's Donbass, a drama centered on an ongoing military conflict in East Ukraine, for the best foreign-language film Oscar race.
The film premiered in the Un Certain Regard section at Cannes, winning Loznitsa the section's directing prize, according to The Hollywood Reporter.
The film depicts a conflict that has been raging since 2014 between Ukrainian government troops and Russian occupation forces in a way that evokes an anarchic and absurdist horror show.
Read alsoSergei Loznitsa: War was looming over us like a sword. The city of Kryvyi Rih where we shot Donbas isn't so far from there... And while we were shooting, bodies of a few Ukrainian troops were brought to the city to be buried. This is all terrible.
The film went on to be screened at the Karlovy Vary International Film Festival, Munich Film Festival, Transatlantyk Festival in Lodz, Poland and at Odesa Film Festival in Ukraine.
Donbass is Loznitsa's fourth feature. All of this previous features, My Joy, In a Fog and A Gentle Creature, screened in the official selection at Cannes.
Co-produced by Ukraine, Germany, France, the Netherlands and Romania, the film is scheduled to open theatrically in Ukraine in September.
Donbass is Ukraine's 11st foreign-language Oscar submission since 1997. No Ukrainian film has made the shortlist for the Academy Awards.