Photo from Krym-Realii
In the early hours of August 24, an emission of an unknown substance was reported in the northern Crimean village of Perekop, as metal objects in houses and apartments were covered with sticky rust.
While the Russian occupying authorities are investigating the cause of the incident, villagers do not let their children play outside due to the smog, which is especially noticeable in the evening, RFE/RL's Krym-Realii media project reports.
Read alsoRussian administration: Heat, absence of rain behind environmental disaster in Crimea
Residents of Perekop also do not know what to do with vegetables and fruits grown in their gardens. According to them, part of the crops is gone, but they are afraid of eating what the remaining harvest.
Perekop is the nearest settlement to the Crimean Titan plant, which is blamed by villagers for their troubles. According to them, its open industrial settling reservoirs on the shore of the Gulf of Syvash, just a few kilometers from the village, are the cause of the "chemical attack" against the backdrop of heat and wind.
While the local authorities of Russian-occupied Crimea are looking for a source of the pollution, residents of Perekop estimate losses and hope for monetary compensation for the damage caused.
Crimean Titan is the largest manufacturer of titanium dioxide pigment in Eastern Europe. It is located in Armyansk, Crimea.
Photo from Krym-Realii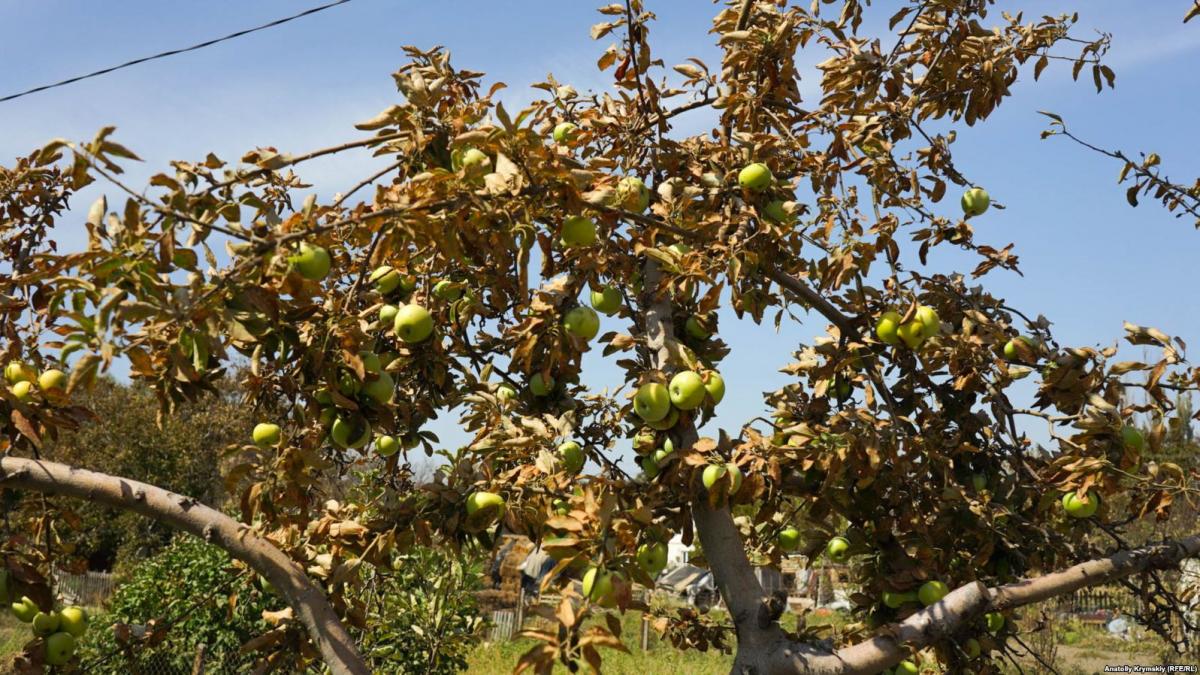 Photo from Krym-Realii