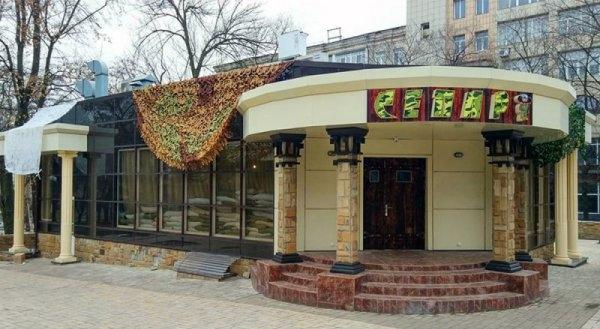 twitter.com/ChristopherJM
The deadly explosive device, set off in the Separ café in the center of the occupied Donetsk, killing the self-styled "DPR leader" Alexander Zaakharchenko, was planted either in a chandelier or a floor lamp inside the building, preliminary data say.
To set off the IED, it was enough to make a single phone call, the law enforcement sources told Russia's Kommersant newspaper, adding that it was practically impossible to plant a bomb without the assistance of people close to Zakharchenko.
The Kommersant points out that the café belongs to a chief of "DPR" leader's security. High-ranking guests were often visitors of the location, so the "Separ" cafe was a fairly tightly guarded place.
In this regard, local security forces are looking for accomplices in the crime among Zakharchenko's closest associates, the sources say.
Read alsoTerrorist Dmitry Trapeznikov takes lead in "DPR"
At the same time, the man who actually put the IED into operation was near the cafe at the time of the explosion as he had to see when Zakharchenko arrived at the scene. The sources believe the perpetrator made the call, which triggered the IED as soon as the warlord entered the building.
As UNIAN reported, on August 31, head of the self-proclaimed "Donetsk People's Republic" Alexander Zakharchenko was blown up in a Donetsk restaurant "Separ" and died at a local hospital.
The Security Service of Ukraine confirmed Zakharchenko's death and suggested that his death could be the result of internal criminal conflicts among militants, primarily related to the re-distribution of businesses seized in 2014-2018. In addition, the SBU does not exclude the involvement of Russian special services, for whom the odious Zakharchenko could become a burden hindering their plans.
Russian Foreign Ministry spokeswoman Maria Zakharova blamed "Kyiv regime" for the murder and demanded that the West guarantee an  unbiased investigation into the incident.
Russian President Vladimir Putin expressed condolences over Zakharchenko's death and promised the occupied Donbas "support."