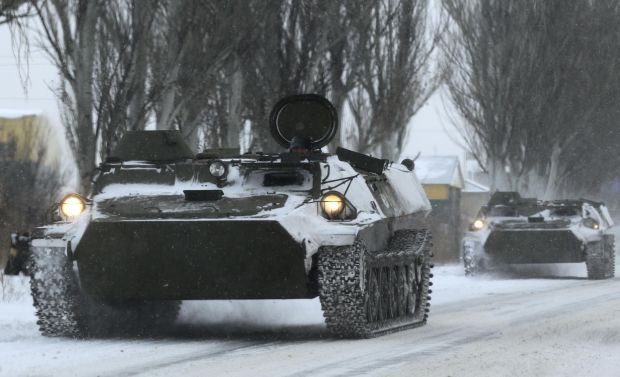 REUTERS
"Russian-backed insurgents have fired on Ukrainian army positions 4,376 times since the beginning of the ceasefire at 1800 on September 5," he said.
"Moreover, there have been 193 attacks on Ukrainian army positions since the beginning of the latest ceasefire at 1000 on December 9," Buriachenko said.
Ukraine announced a unilateral ceasefire on December 9 ahead of expected peace talks in Minsk. However, the militants, although decreasing the level of intensity and frequency of their attacks, have not observed the ceasefire, and the peace talks have been rescheduled several times.
The latest attempt to hold the talks, on December 21, was scuppered when the militants refused to attend them.