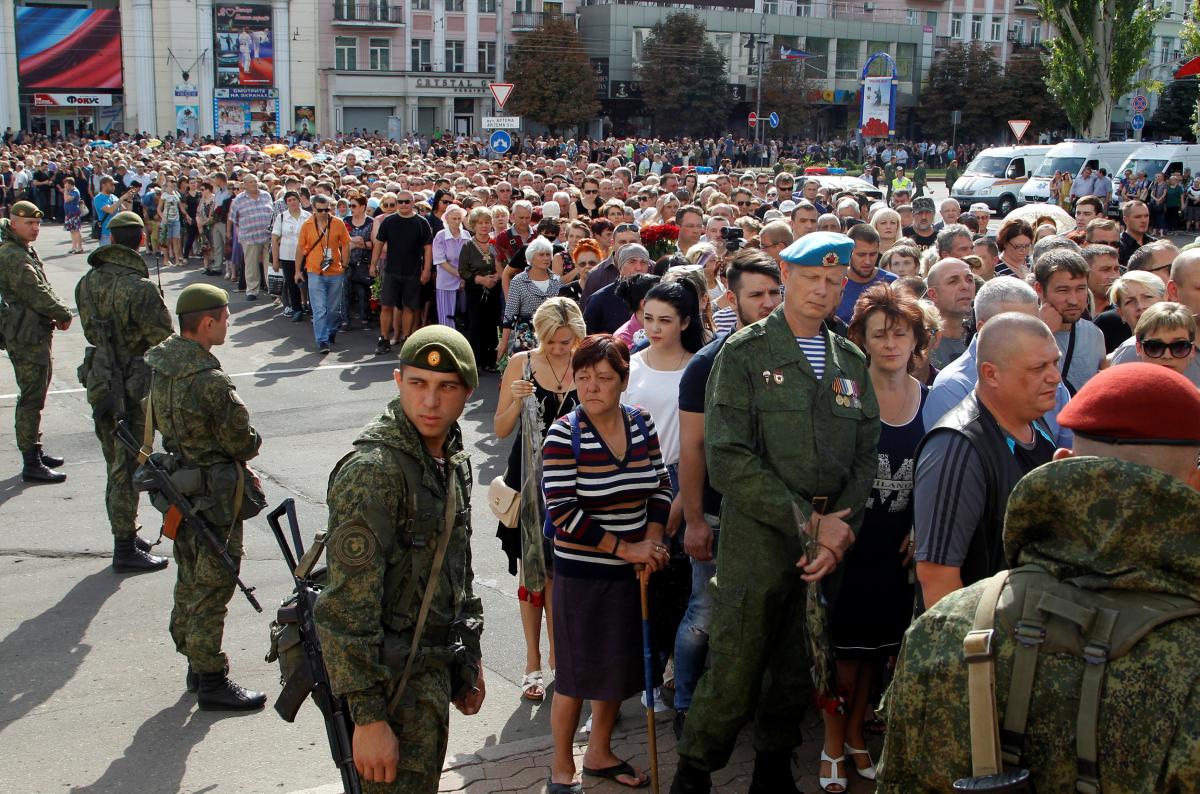 REUTERS
Nineteen people have gone missing in the Russian-occupied city of Donetsk after leader of the self-proclaimed "Donetsk People's Republic" ("DPR") Alexander Zakharchenko was assassinated on August 31.
"There are 19 missing people as of now. Also, there are about 50 detainees, but about 10 have already been freed," human rights activist Pavlo Lisyansky, who represents the Ukrainian ombudsperson in Donetsk and Luhansk regions, said in a comment to the Ukrainian news outlet RBC Ukraine on September 1.
He cited the information from local residents who live in the Russian-controlled areas.
The "DPR" authorities accuse 14 people of involvement in the murder of their ex-leader Zakharchenko, four of whom have already "confessed that they had cooperated with Ukraine."
Read alsoZakharchenko funeral in occupied Donetsk: Students, public sector workers forced to attend (Photo)
"According to the source, four have already admitted they cooperated with Ukraine, but this is untrue. The confession has been forced, as a task has been set to inform the public about the successful completion of the investigation after Zakharchenko's funeral," Lisyansky said.
As was reported earlier, an explosion in a local café on August 31 killed two persons, including Zakharchenko, and nine more were injured.
The so-called "First Deputy Prime Minister" Dmitry Trapeznikov, who prior to the Russian-Ukrainian war was in charge of the football fan organization of tycoon Rinat Akhmetov's FC Shakhtar Donetsk, was appointed acting head of the "DPR."