Loiko: Ukrainian ATO is 'softest fight against terrorism'
The Anti-Terrorist Operation in eastern Ukraine is the softest of operations to fight against terrorism, Los Angeles Times correspondent Serhey Loiko said on Sunday on Ukrainian television's 1+1 Channel, according to Ukrainian news service TSN.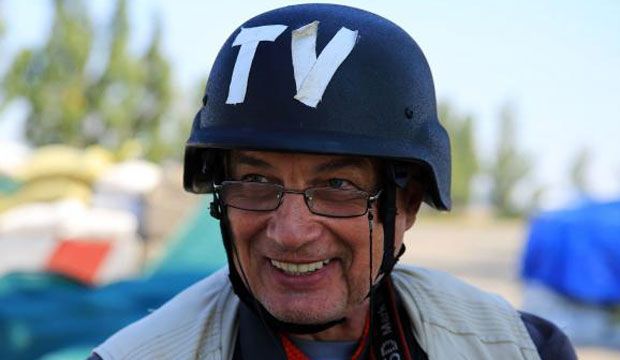 Photo from podrobnosti.ua
Loiko is known for his coverage of military conflicts in various parts of the world. The Los Angeles Times has published his reports on the war in Ukraine, some from the beseiged Donetsk airport, on its front page.
"If you see Slaviansk now, you would not think that there had been a war there," Loiko said.
"The Ukrainian armed forces have not still turned Donetsk into Stalingrad or the Grozny of 2000. This is the softest operation to fight against terrorism that I have ever seen," he said.
"Ukrainian soldiers do not consider what is happening as the Anti-Terrorist Operation. It is a war of independence for them," Loiko added.
If you see a spelling error on our site, select it and press Ctrl+Enter