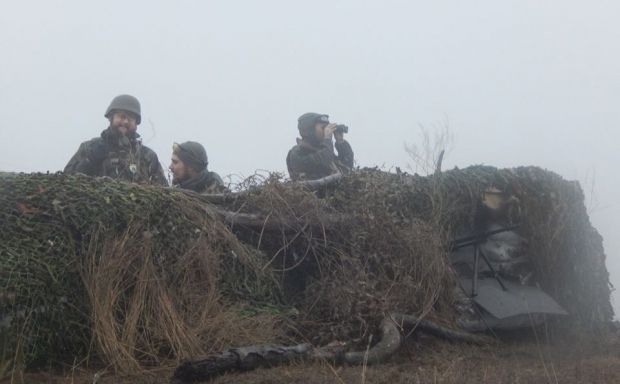 Photo from facebook.com/azov.batalion
"The situation remains calm in Mariupol," the defense headquarters said in its report.
"In past day [other] terrorist attacks and provocations have not been reported."
It is also noted that two unmanned aerial vehicles were spotted on Monday morning near Mariupol.
"Yesterday, in the north-east of Mariupol, a patrol of the Azov volunteer battalion came across sabotage and reconnaissance groups of terrorists. The [militants] opened fire, but faced good resistance from the Azov soldiers, and retreated. No casualties on the Ukrainian side were reported,"the city's defense headquarters said.