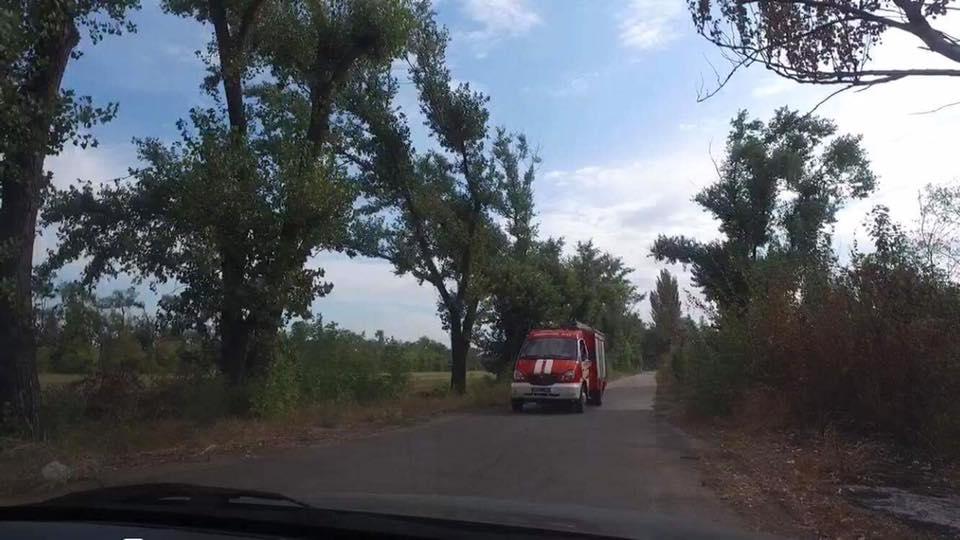 facebook.com/NikolayKolesnyk
A local resident, Ihor Astapov, says people living in the area have not been alerted about the accident and learned about the latest developments from local websites and groups in social networks.
According to 1kr.ua local online newspaper, the leakage occurred as "the valve was broken during the replacement of the stuffing box." As a result, three workers were affected, TSN.ua reports.
According to Astapov, there are rumors of a leak of nearly 250 kg of toxic chlorine. However, the wind is carrying the toxic cloud away from the village.
Some locals reportedly claim they experience some signs of chlorine poisoning – sore throat and dizziness.
Read alsoRussian propaganda planning to accuse Ukraine of "radioactive disaster" in Donbas - MP
Back-to-school assemblies were canceled in schools in Radushne and the neighboring village of Hrechani Pody. Children were evacuated to the village of Vodiane.
Astapov also said people were afraid of a complete shutdown of water utility services and stocked up water reserves.
In turn, a deputy of the Kryviy Rih Council reported on Facebook, referring to the State Emergency Service: "The State Emergency Service officially announced the chlorine leakage had been eliminated. It was 30-35 kg, and the cloud was liquidated with a water curtain. There is no threat to people's health and life. The rescuers tackled the leak within 35 minutes from its start. No one was hurt," the report says.