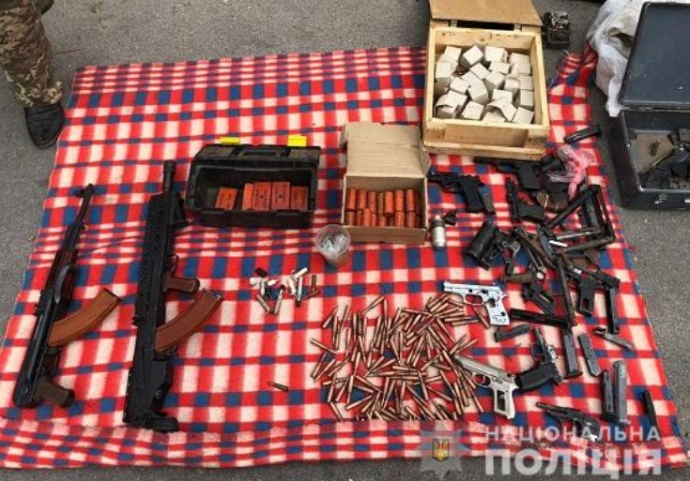 National Police
In a Ukrainian town of Nikopol, the police exposed a "White Brotherhood" criminal organization, whose members are suspected of committing a series of grave crimes: assassinations, drug trafficking, blackmail, and commercial property seizure, as reported by the Internal Security Department of the National Police.
It is noted that the group established on a certain territory the systematic production and sale of narcotic substances and psychotropic drugs on a particularly large scale, and completely controlled this "business."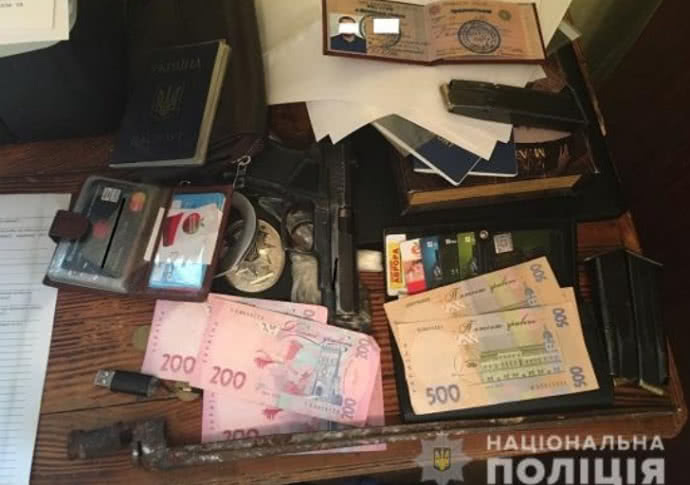 National Police
"The over 30-strong criminal group had at its disposal a large number of weapons and links with individual law enforcement officials," the report said.
The police found out that the drug ring leader is a 43-year-old Nikopol resident who monopolized the local drug business.
"When other drug traffickers tried to redistribute the drug market, the conflict erupted with the White Brotherhood leader (aka "Batya" – "Daddy")," the law enforcers said. "At the beginning of 2016, the main opponent, the 25-year-old leader of an ethnic group, and his driver were shot in a car with no chances to survive. The shooters were detained and the case came to court, but the father of the killed gangster believed that the trial was being delayed, so he came to the court hearing and threw an RGD grenade at the defendants, and another one at his own feet. As a result of the explosion, the attacker died as well as one of his son's killers," the National Police said.
National Police
Besides, individual police officers in Nikopol received bribes on a monthly basis for turning a blind eye to the criminal organization dirty business.
The Internal Security Department recorded the receipt of UAH 72,000 in bribes by police officers who were caught red handed. The money was transferred by a mediator, a former police officer.
In addition, the police found that gang members sold a wide range of narcotic substances, including marijuana, acetylated opiates, amphetamine, and methamphetamine.
Read alsoHow Ukraine is fighting corruption one heart stent at a time - NYT
During the raid, 52 authorized searches were carried out on the territory of Nikopol.
The police seized narcotics, mobile phones, office equipment, cash money in different currencies (hryvnia, U.S. dollars, and rubles), weapons and ammunition (RGD-5 grenade with a fuse, grenade launcher and grenade to it, antipersonnel mine, automatic weapons, TNT, electric detonators, TNT sets, cartridges of various caliber, spare parts for pistols and automatic weapons).
Two corrupt police officers and their former colleague were issued suspicion notices, while four gang members were also charged and incarcerated.