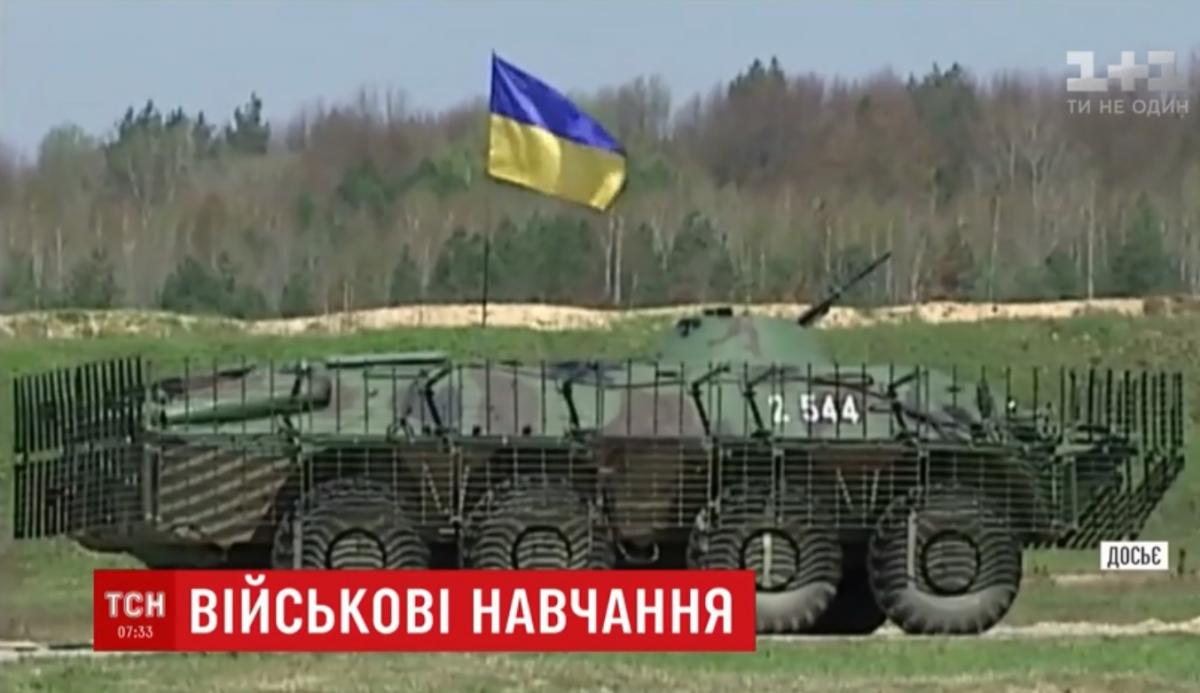 Snapshot from TSN video
Rapid Trident-2018 international military drills, the largest joint land exercise of the Ukrainian Armed Forces and foreign army units, have moved to the practical phase.
Today, on Thursday, the military will conduct joint maneuvers with live fire exercises at the Yavoriv training ground, TSN reported.
Ukrainian troops and military units of partner states will train to counteract armed aggression in a hybrid war.
Read alsoUkrainian military conducts drills with combat helicopters in Sea of Azov (Video)
The military will employ armored vehicles, conduct small arms fire training, and do sorties on military helicopters.
A total of 2,500 troops from 14 countries are taking part in this year's Rapid Trident drills. Participating states are the UK, Canada, Georgia, Lithuania, Turkey, Poland, and Germany.
The exercise will last for almost two weeks.