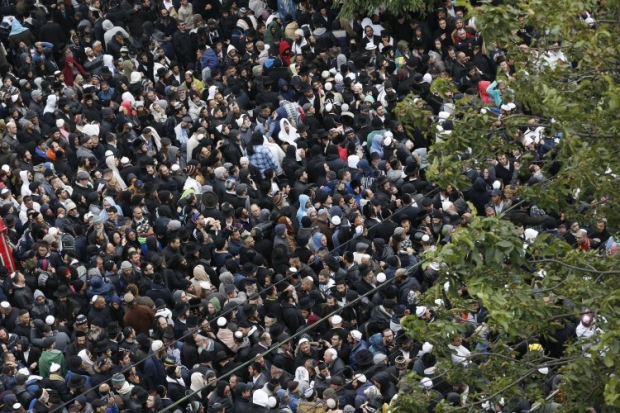 Photo from UNIAN
Tens of thousands of Hasidic pilgrims arrived in Ukraine's Uman (Cherkasy region) for the celebration of the Jewish New Year, according to the State Border Guard Service of Ukraine.
About 28,000 pilgrims have already crossed the border, the agency reports.
This year, the holiday of Rosh Hashanah, or the Jewish New Year, is celebrated September 9-11.
Most groups of Hasidic Jews, totaling over 10,000 people, arrived on September 6. They crossed into Ukraine mainly at the airports Boryspil, Zhuliany, Lviv, and Odesa, as well as at land crossings on the border with Poland, Romania, and Slovakia.
Read alsoIntel of "enemy state" behind 2017 Uman blast – Police chief
The State Border Guard Service recalled that last year, more than 20,000 pilgrims arrived in Ukraine in organized groups.
UNIAN memo. Every year, Hasidic Jews travel to Uman to visit a Jewish cemetery, where Reb Nachman of Bratslav (1772-1810), the founder of the Breslov Hasidic movement, is buried. His grave is one of the most revered shrines of Hasidim, being the place of annual mass pilgrimage.