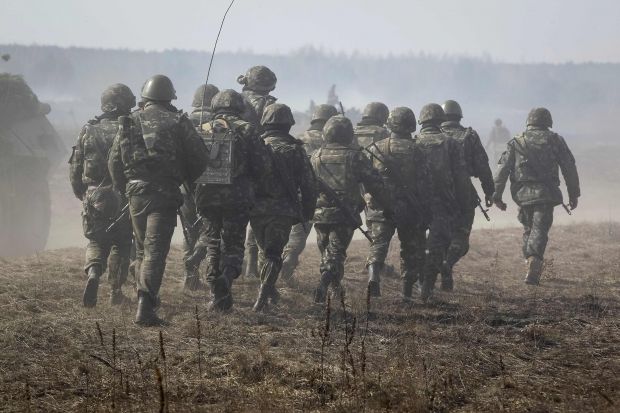 REUTERS
"The Russian troops have been equipped [to look like] the insurgents of the Donetsk People's Republic," he said.
"In addition, we have recorded in the region of Snizhne [the arrival of] 400 Russian mercenaries, who were trained in boot camp in Rostov-on-Don and moved in the direction of Donetsk," Tymchuk said.
"The mercenaries are not armed - the equipment and weapons for them are transported separately, and they are accompanied by the armed forces of the Russian Federation," Tymchuk said.
"The leadership of the team has strict regulations to suppress drinking and other violations of discipline."
At the same time, the insurgents have transferred five armored vehicles and a convoy of supplies to the area of the Bahmutka highway.
Meanwhile, the Russian troops are expanding their artillery ammunition base in the region of Krasnodon. Their base includes high-precision cannon-launched ammunition, such as the 30F39 Krasnopol guided projectile.