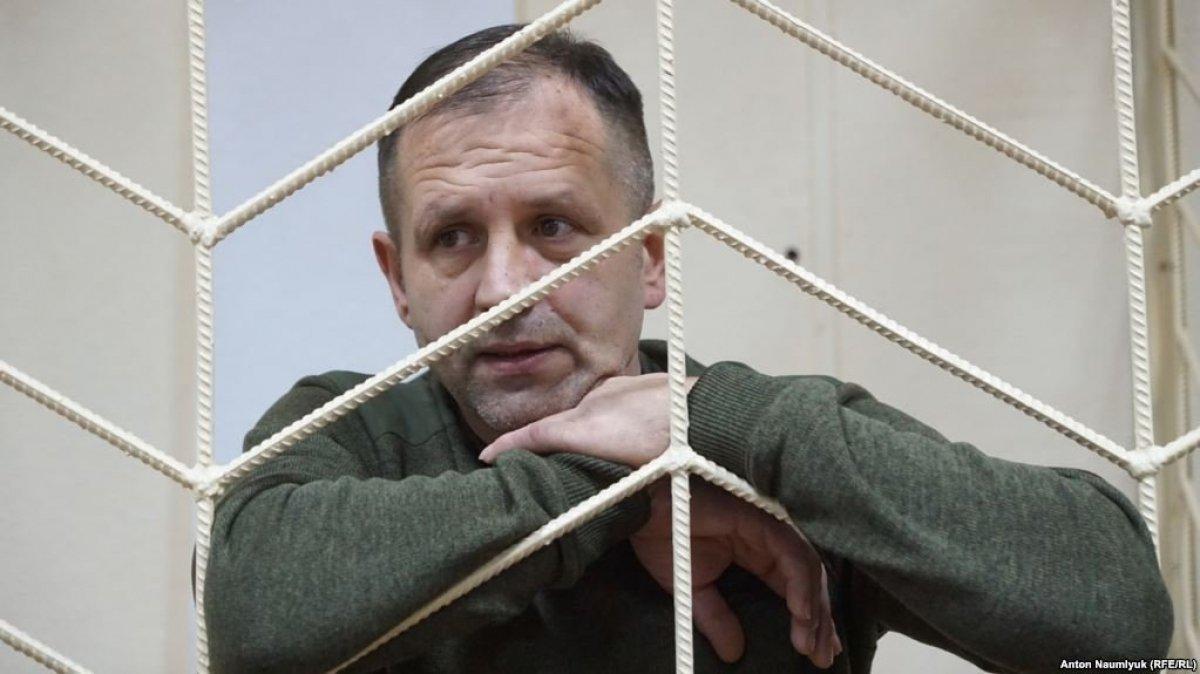 Photo from Radio Liberty
Olga Dinze, the lawyer of Ukrainian activist Volodymyr Balukh, 47, who has been on hunger strike in a Russian-controlled prison in Crimea since March 19, says her client has to take strong painkillers.
"My client has a sickly look, he feels very bad. Volodymyr suffers from a severe headache, dizziness, pain in the back and the liver. He takes painkillers. The situation with the hunger strike remains unchanged," Dinze said after visiting her client in a Simferopol jail on Monday following a court session, the Crimean human rights group said.
Read alsoCrimean activist Balukh reportedly in serious condition
As UNIAN reported earlier, the Crimean court on July 5 sentenced Ukrainian political prisoner Volodymyr Balukh to an extra five-year term in a penal colony and a RUB 10,000 fine in the second criminal case opened against him.
That second case was based on claims by Valeriy Tkachenko, the head of a detention center in the village of Rozdolne, who stated Balukh had allegedly assaulted him, while the prisoner and his defense insisted that it was Tkachenko who had in fact attacked the defendant.
Balukh was detained by Russia's FSB Federal Security Service on December 8, 2016. FSB operatives claimed that they had allegedly found 90 ammunition rounds and several TNT explosives in his attic. On March 14, 2018, the Kremlin-controlled "Supreme Court of Crimea" reviewed Balukh's original verdict and sentenced him to three years and five months in a penal colony settlement and a RUB 10,000 fine.
On March 19, Balukh said he would go on hunger strike in response to the verdict. Balukh's defense and human rights activists assert that he is a victim of repression over his public pro-Ukrainian position.