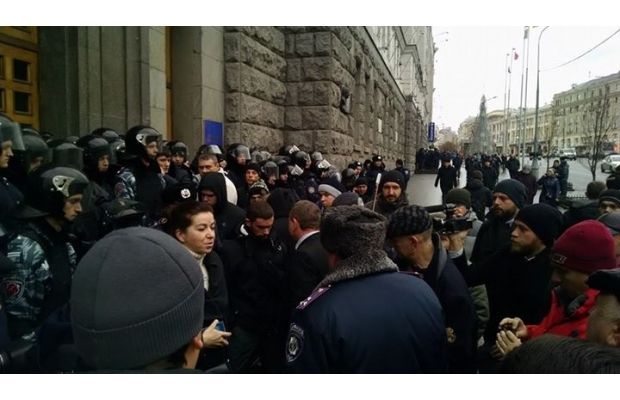 Photo from Horodskoy Dozor
About two dozen people are peaceful, with the same number of people behaving aggressively, journalists at the scene say. The protesters also tried to grab the helmets and other equipment of police officers.
As fighting and shoving continued, the police cordoned off all entrances and exits to the city council. The activists said that any citizen of Kharkiv has the right to participate in any session, and that they wanted to get inside.
VIDEO: Disorder at Kharkiv city hall
"Citizens can actually take part in the session, but they must apply to the city council to do so no later than 48 hours before the session," head of Kharkiv City Council's Department of Information and Public Relations Yuriy Sydorenko said on Wednesday, according to the local news agency Horodskoy Dozor.
"Only the mayor of the city can allow anyone to attend the session of the city council on the day it is held," Sydorenko said.
"And if you want to address the session, you must have permission from the majority of deputies, [who grant it] by voting."