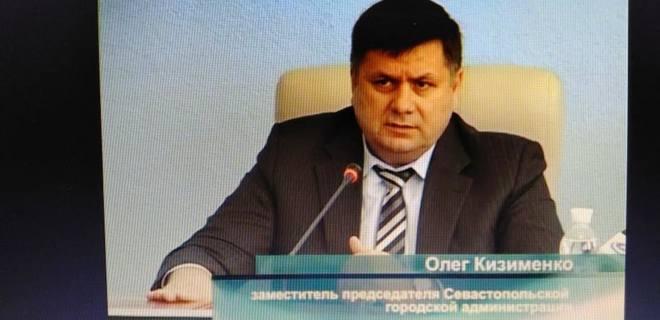 Oleg Kizimenko /  Facebook Yuriy Lutsenko
Law enforcers detained Oleg Kizimenko, who, after the Russian occupation of Crimea, declared himself deputy chairman of the Sevastopol City State Administration, according to  Prosecutor General Yuriy Lutsenko.
"The investigation believes that in this position he contributed to the establishment of the occupation authorities, handed over to the occupiers official documentation, and also contributed to the Russian subversive activities against Ukraine," Lutsenko wrote on Facebook.
Read alsoSBU reveals, arrests mole in own ranks
In turn, press secretary of Prosecutor General, Larysa Sargan, reported that Kizimenko took a direct part in the creation of the occupation authorities in Sevastopol, preparation and conduct of the pseudo-referendum in Crimea, handed over to representatives of the occupier state official and confidential documentation, organized political campaigns aimed at ensuring public approval of the occupation regime (the parade of Russian troops in Sevastopol), as well as other activities in assisting Russia in carrying out subversive activities against Ukraine.
Further investigation is under way.
As UNIAN reported, according to Yuriy Lutsenko, the person who ordered an assassination of Russian journalist Arkady Babchenko in Ukraine is now in Russia.