Defense Ministry declares mobilization of 2015: three waves, no conscripts in combat
The purpose of the 2015 partial mobilization cycle will be to create a strong reserve and to replace personnel who have completed their military service, press secretary of the Defense Ministry Viktoria Kushnir said at a briefing in the Ukrainian crisis media center on Wednesday.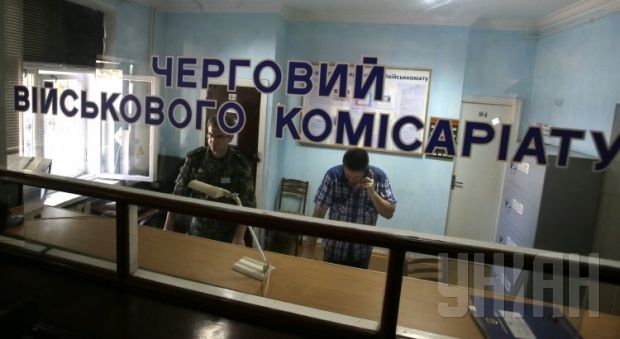 UNIAN
The ministry will call up 40,000 Ukrainian citizens for compulsory military service in 2015. However, no draftee will be sent to the area of the Anti-Terrorist Operation, the ministry said.
The recruits will be trained in five training centers of the Armed Forces of Ukraine in Poltava, Zhytomyr, Vasylkiv, the villages of Desna and Starychy, and after that they will completely replace conscripts at permanent areas of stationing of military units outside the conflict zone.
The first stage of the partial mobilization in 2015 will begin on January 20 and will last 90 days. The second and third stages will begin in April and June and will both last 60 days.
The new wave of mobilization will involve the same categories of people as during the previous mobilization. These are reservists aged from 25 to 60 years old who have military specialties: tank crews, gunners, paratroopers, marines, signalers, engineers, drivers, mechanics of various weapons systems, specialists in logistics, electronic warfare, radiation, chemical and biological protection, etc.
Early mobilization will allow the thorough training of Ukrainian soldiers to conduct modern warfare, the ministry said.
The mobilized servicemen will undergo a compulsory 25-day training course at the centers of the Armed Forces of Ukraine with staff instructors who have been in combat in the conflict zone. After this, they will have a military coordination as a part of unit, which will also last 25 days.
Only after graduation, military coordination and the provision of all necessary equipment and weapons will the mobilized servicemen be sent on active duty. 
If you see a spelling error on our site, select it and press Ctrl+Enter