Yatseniuk warns of massive blackouts if temperature plunges
Ukraine could face "massive blackouts" if the temperature drops much below freezing, Ukrianian Prime Minister Arseniy Yatseniuk said on Wednesday.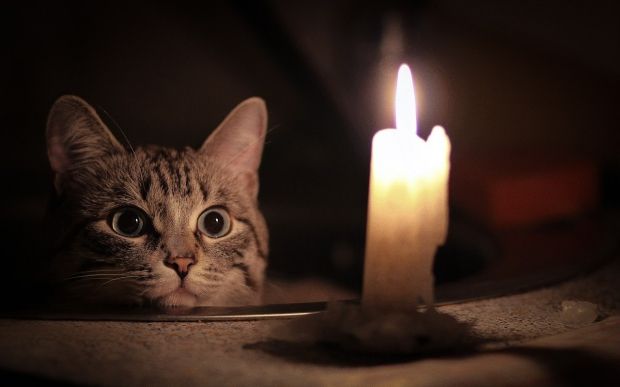 Photo from megakoshka.ru
"The situation remains very difficult," Yatseniuk said.
"If the temperature goes down, [power] consumption will increase, and rolling blackouts will be widespread."
Yatseniuk urged the Ministry of Energy and Coal Industry to resolve the issue of coal supplies for power plants and electricity supplies to consumers as soon as possible.
"It is thanks to the temperature that we have avoided a dramatic situation," Yatseniuk said.
"Once the temperature turns minus, the situation with power supply system will be even more difficult than it is now."
In turn, Minister of Energy and Coal Industry Vladimir Demchishin said that the Ministry expects in the near future to settle the issue of unblocking the movement of about 1,000 wagons with coal at the Ukrainian-Russian border.
He also said that Ukraine will soon start importing electricity.
"During the last two weeks we held negotiations on electricity imports. There are agreements - they are at the stage of legal registration. The process involves a lot of legal entities.
"In addition, Ukriane has held negotiations with other countries apart from Russia, They are Moldova and Belarus. I hope that in the near future solution will be found, and electricity will be supplied from neighboring countries."
Earlier, Demchishin reported that Ukraine has resumed full power to Crimea after several hours of the peninsula being complete disconnected from electricity supplies.
"There are certain restrictions on power volumes to be consumed, so any overconsumption will be restricted," the minister said.
In addition, Demchishin said that if rolling blackouts on Ukrainian territory are implemented, the schedule of cuts would include Crimea, as well as the Donbas conflict zone.
As UNIAN reported earlier, due to the fighting in the east of the country launched since April this year, Ukraine is suffering from a significant shortage of coal, primarily energy coal, which is produced mainly in the parts of Donetsk and Luhansk regions where armed groups have seized control from the local government.
At the same time, the Ukrainian government has allowed market participants to import electricity from any suppliers in order to overcome the country's crippling power shortages.
If you see a spelling error on our site, select it and press Ctrl+Enter