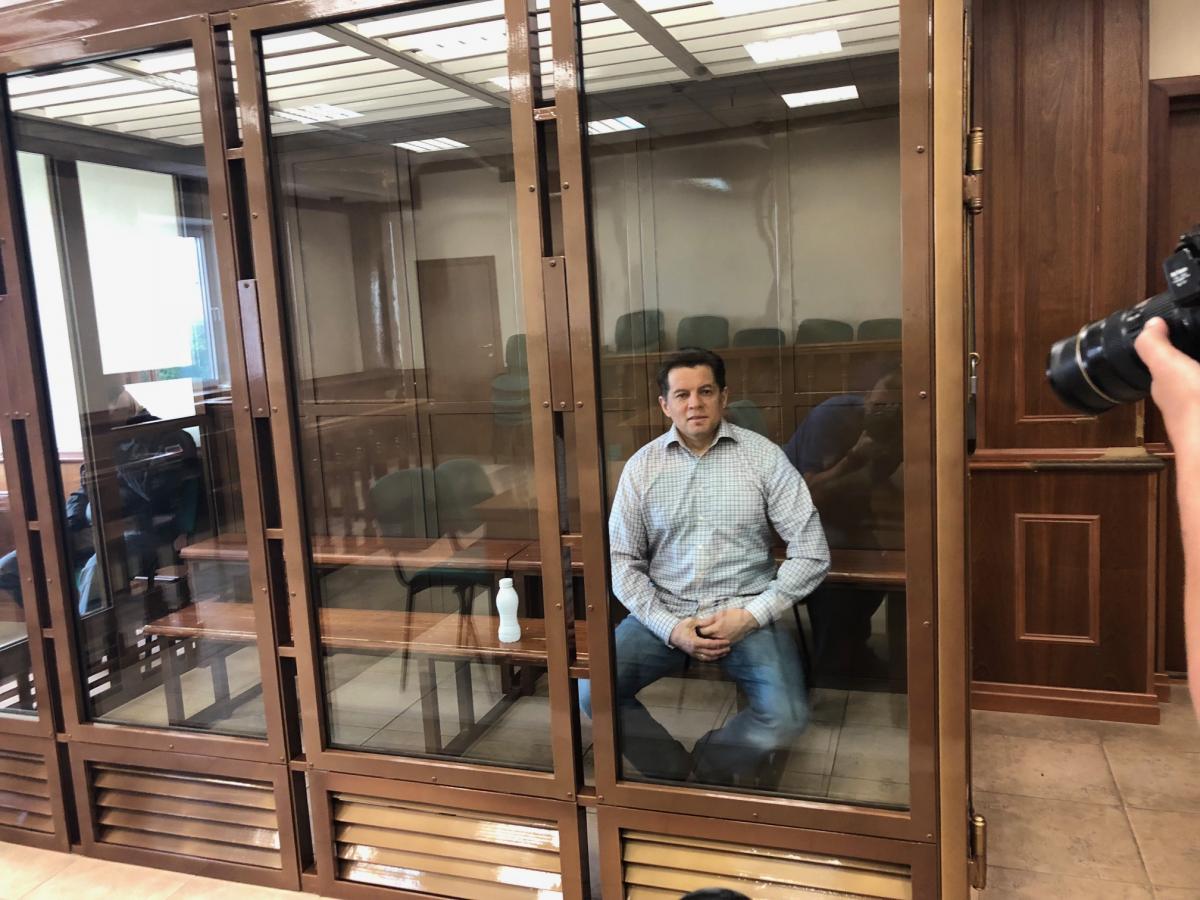 Photo by Roman Tsymbaliuk
The Supreme Court of the Russian Federation has upheld a ruling by the Moscow City Court on Ukrainian journalist Roman Sushchenko's 12-year imprisonment for "espionage."
The relevant decision was announced by a judge of the Supreme Court of the Russian Federation. Thus, the lawyer's appeal has failed, an UNIAN correspondent in Russia has reported.
Read alsoSushchenko's verdict in Russia appealed – lawyer
Sushchenko says he disagrees with the verdict and will continue the struggle for his release, including by lodging a complaint with the European Court of Human Rights.
As UNIAN reported earlier, Moscow's city court on June 4 sentenced Ukrainian journalist Roman Sushchenko, a correspondent of the Ukrainian Ukrinform news agency, to a 12-year term in a high-security colony. The prosecutors insisted on 14-year imprisonment for Sushchenko.
He was charged with "espionage," as the Russian authorities insist he is an "operative" of Ukraine's intelligence service.
The FSB detained Sushchenko at a Moscow airport upon his arrival on September 30, 2016.
The court started considering the Sushchenko case on March 27, 2018.