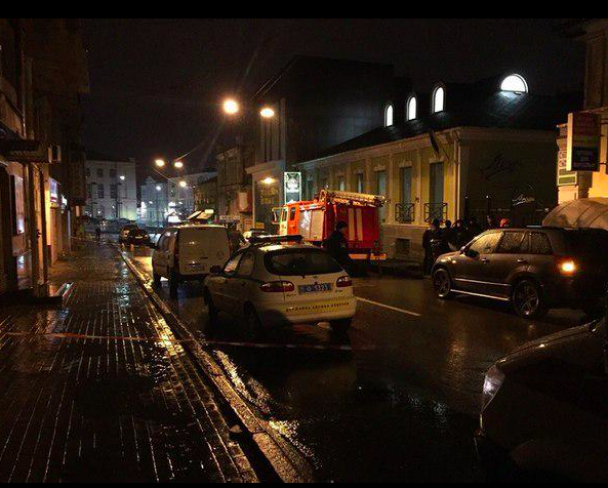 Photo from twitter.com/itsector
The blast rocked the Azhur furniture studio on Rymarska Street at 0100 early on Thursday morning, IT Sector reported.
Although no one was injured by the explosion, the blast was powerful enough to demolish part of a wall and blow out windows in the building.
According to the military-patriotic organization Shidniy Korpus, the Azhur furniture studio belongs to a pro-Ukrainian activist.
Ukraine has seen a series of unexplained explosions in some cities in recent weeks, as well as bomb threats in the capital Kyiv.
On Tuesday and Wednesday there were explosions in Odesa: in the first incident a small explosive device was thrown under a car, slightly damaging the vehicle when the device detonated, and in the second a blast that went off near an Odesa train station as a freight train passed left a meter-wide crater and some damage to track.