OSCE mission staff in Donbas to increase to 500 people
Presidential Administration Deputy Head Valeriy Chaliy during a meeting with the head of the OSCE special monitoring mission in Ukraine Ertuğrul Apakan has called for the early withdrawal of troops from the Donbas, the Web site of the Ukrainian president reported on Thursday.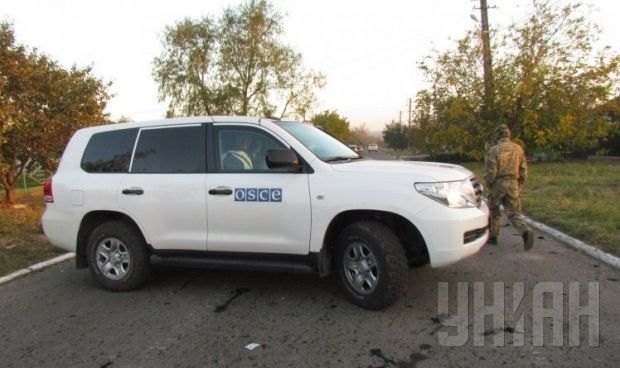 UNIAN
The two parties discussed the results of the last meeting of the tripartite contact group in Minsk. They agreed that there should be no delay in the implementation of all terms of the Minsk Protocol of September 5 and the Minsk memorandum of September 19.
"Valeriy Chaliy has said that it is necessary to withdraw military hardware as soon as possible and to reach the boundary line, the coordinates of which are written in the memorandum," the report reads.
"In his turn, Apakan said his organization would increase the staffing of the OSCE mission in Ukraine up to 500 people in the next few months. This will significantly strengthen its effectiveness, especially for the peaceful settlement of the conflict in the Donbas."
Chaliy and Apakan also expressed hope that the negotiations that are to take place in Minsk would help to free hostages and to ensure the delivery of humanitarian aid to the residents of the Donbas.
If you see a spelling error on our site, select it and press Ctrl+Enter