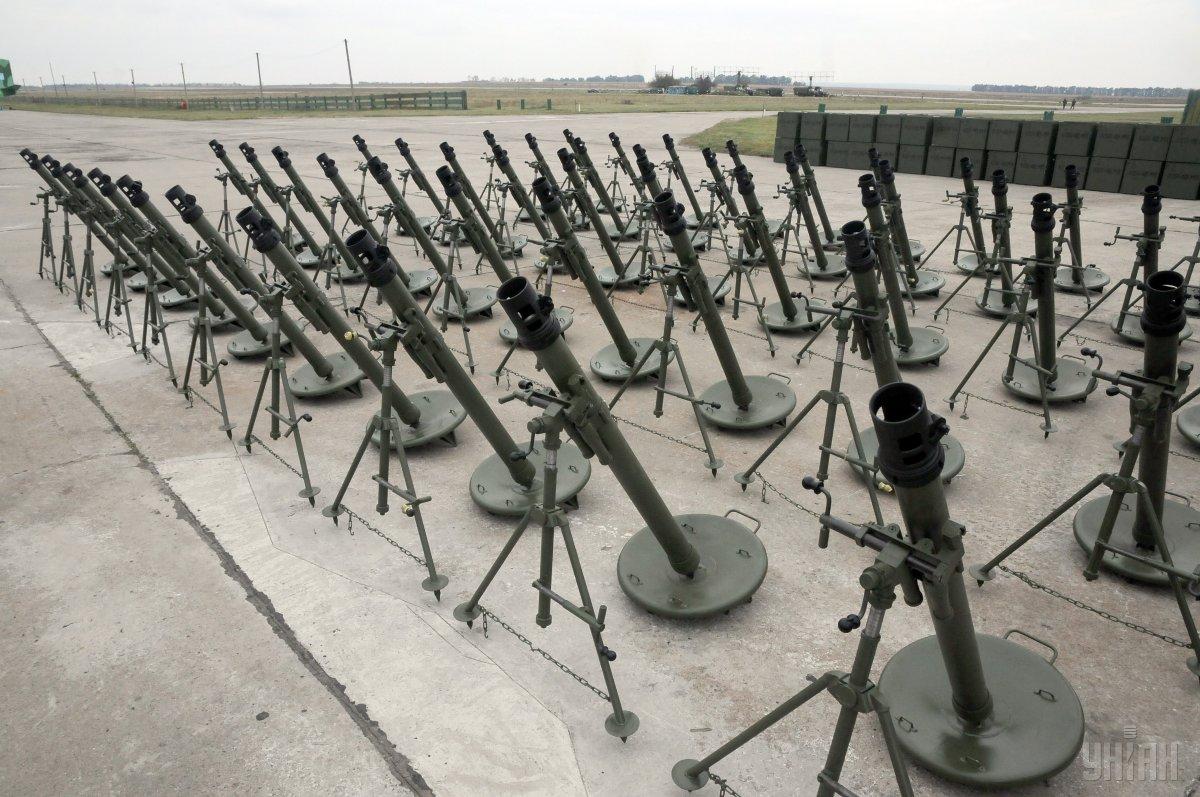 Engineering flaws of the Molot mortar could be behind recent incidents / Photo from UNIAN
Three Ukrainian servicemen have been injured in a new Molot (Hammer) mortar rupture.
"We've got another three injured in a Molot mortar rupture," Ukrainian journalist, human rights activist, coordinator of NGO Media Initiative for Human Rights Olha Reshetylova wrote on Facebook on Tuesday, September 25.
The incident happened in a military unit deployed in the area of the Joint Forces Operation (JFO), the injured servicemen are from the 72nd brigade, the InfoResist media outlet said.
Member of the Ukrainian military Alena Shevtsova wrote that the mortar had been used in keeping with safety rules.
"About the Molot in brief: The mortar was being used correctly, the safety rules were observed. The [injured] people are alive," she wrote on Facebook, adding that she expected an objective investigation into the incident.
The previous large-scale incident involving Molot mortars was reported on July 6 when a Molot mortar blew up amid military drills at Ukraine's Rivne training ground, as a result of which three Ukrainian troops were killed and nine others received injuries of varying severity. A criminal case was opened on charges of the violation of the safety rules.
Read alsoMortar blast at training ground: Ukroboronprom says no alternative in Ukraine to Molot model
Reshetylova suggested that engineering flaws of the Molot mortar could be behind the recent incident. "We have repeatedly tried to draw attention to the fact that there is a problem with the Molot. Experts in metals say that the grade of steel of the barrel does not meet technical requirements – it is softer than it should be," she wrote on Facebook on July 6. According to her, additional tests are needed to examine the material used in the production of the mortar. "There have been exactly two years since the first rupture of the Molot mortar at the Shyroky Lan range, where two people died. Since then, at least 12 people have died in Molot blasts. [They were] from the Aidar [Battalion], the 72nd Brigade," she wrote.
President Petro Poroshenko, in turn, instructed Defense Minister Stepan Poltorak and Chief of the General Staff Viktor Muzhenko to ban the use of Molot mortars during military drills until the end of an investigation into the incident at the Rivne training ground.