Number of displaced persons in Ukraine over 600,000
The number of internally displaced persons due to the conflict in the eastern regions of Ukraine has increased, with most Ukrainians seeking asylum abroad heading to neighboring Russia.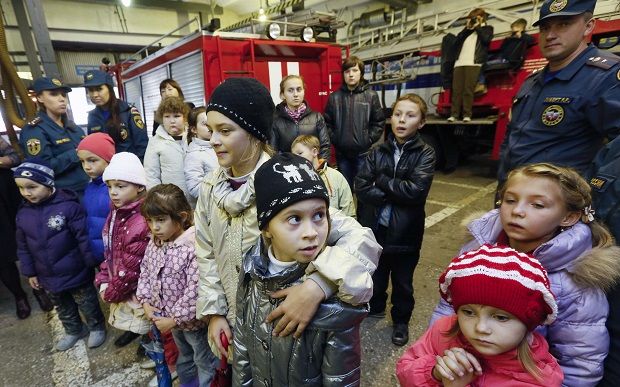 REUTERS
According to the data published by the Office of the UN High Commissioner for Refugees (UNHCR), as of December 26 there are 610,413 internally displaced persons in Ukraine who have fled the conflict regions, including 19,918 people leaving their homes in Crimea, and 590,495 fleeing from the eastern provinces.
The data is presented on an updated map posted on the official Web site of the international organization, German broadcaster Deutsche Welle reports.
 As noted in the document, 248,597 people are seeking refuge in neighboring countries, including 245,510 who have applied for refugee status in Russia, and 2,218 who have done so in Poland. According to UNHCR data, 342,057 people are looking for "another form of residence" in neighboring countries, with 244,326 - the highest number - in Russia, with the next largest number in Belarus.
Based on the report of the Office for the Coordination of Humanitarian Affairs, as of December 12 a total of 542,000 people have been reported displaced within the country, with the total number of refugees amounting to nearly 568,000 outside the country.
If you see a spelling error on our site, select it and press Ctrl+Enter