Bentley announces record profits
Following up on their impressive sales performance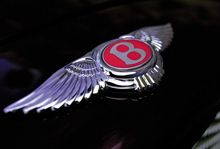 Bentley
Bentley Motors today announced record net revenue and operating profits for 2007, following up on their impressive sales performance over the same period.
Net revenue increased by ?36 million (£27 million), setting a new record of ?1.37 billion (£1.04 billion), with operating profits increasing by 13.1 per cent to ?155 million (£118 million). The company had sold over 10,000 units in the same time period, which was also a first. Sales in China alone soared by 93 per cent.
The improvements were driven by growth across the Arnage and Continental ranges. Experts believe the introduction of the Azure convertible allowed Arnage line sales to grow by 45 per cent, with the GTC convertible proving the most popular model in the Continental series.
"2007 was a milestone in the history of Bentley as we passed…10,000 units for the first time," enthused Dr Franz-Jozef Paefgen, Bentley chairman and chief executive. "Five years ago we were selling only 1,000 units, but the development of a strong product line has seen the company attract new customers in greater numbers."
Dr Paefgen predicted Bentley would maintain this momentum, hoping to use the complete Continental and Arnage ranges, including the well-received Brooklands series, in order to do so.
If you see a spelling error on our site, select it and press Ctrl+Enter