Fighting at Donetsk airport: Three Ukrainian soldiers and 14 insurgents killed
Three Ukrainian soldiers have been killed at Donetsk airport in an attack by Russian-backed insurgents, Ukrainian President Petro Poroshenko said on Monday during a press conference in Kyiv.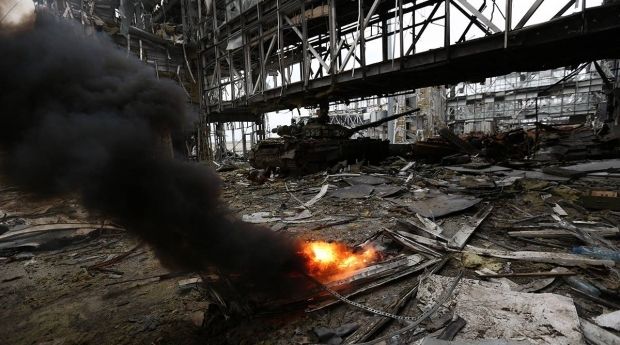 Photo by Sergei Loiko
"There is information about a battle at Donetsk airport. The fight ended 10 minutes ago. The attack was repelled by the efforts of our soldiers. Several dozen insurgents attacked our positions," Poroshenko said during his press conference in mid-afternoon on Monday.
"We have lost three of our soldiers. The insurgents have lost 14 people. One insurgent has been captured," Poroshenko said.
If you see a spelling error on our site, select it and press Ctrl+Enter