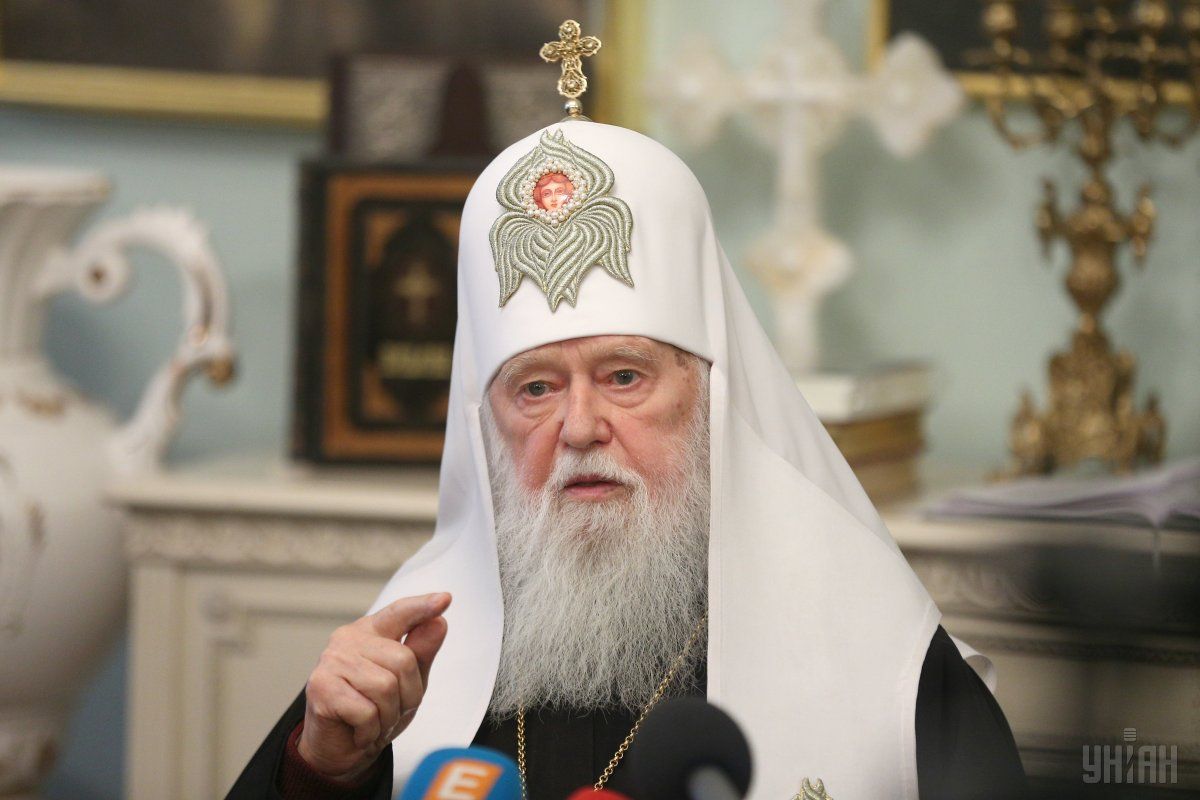 Photo from UNIAN
Head of the Ukrainian Orthodox Church of the Kyiv Patriarchate (UOC-KP), Filaret, says it will be a new head of the UOC who will be receiving the tomos – the decree of the Ecumenical Patriarch on granting autocephaly to the Ukrainian Orthodox Church.
"The head of the Ukrainian [Orthodox] Church will be elected at an Unifying Council, which will include 41 bishops of the Kyiv Patriarchate, 12 bishops of the Autocephalous Church, and 10 bishops of the Moscow Patriarchate," Filaret told Ukrainian TV Channel 5 on September 30.
Read alsoAfter Ukraine receives autocephaly, Moscow Patriarchate to be gradually removed from religious life – expert
He noted that the head of the single local church would be elected at the Unifying Council as soon as Constantinople takes a decision on granting autocephaly to Ukraine.