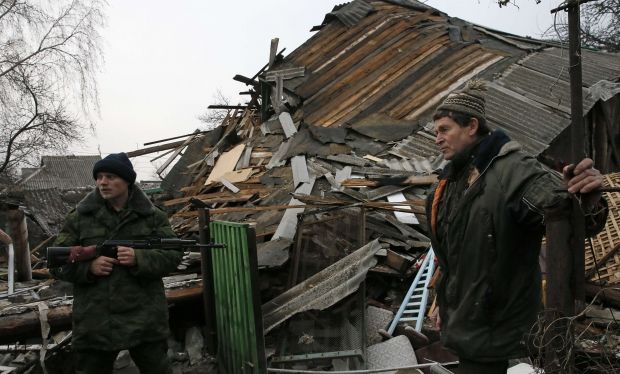 REUTERS
He said the mortar attack had hit the village of Chernukhin in the Popasnyanskiy district of Luhansk region at 0630. Two private houses were destroyed by the shelling, and another burned down in the resulting fire, he said.
"An emergency has [also] arisen in another hot spot on Ukrainian-controlled territory – Stanytsa Luhanska," Moskal wrote.
"The villagers there had no power on New Year's Eve – the Luhansk militants shut off the power. Power was restored by about 1000, but while it was out, the district heating system was damaged. At night in the village the temperature dropped to 20 degrees below freezing, and where the central system had no time to drain off the water, the pipes burst. The utilities services are working there now, trying to assess the extent of the damage and to at least partially restore the central heating."
UNIAN reported earlier that during New Year's Eve the Russian-backed militants had stopped firing at the positions of the Ukrainian military.