Militants attack Ukrainian forces 23 times in last day, three soldiers wounded
Russian-backed militants in the east of Ukraine have attacked Ukrainian forces 23 times in the last day, with security officials in Kyiv saying the militants have stepped up their activities.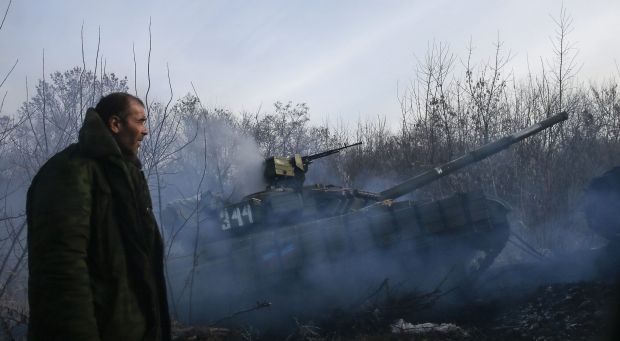 REUTERS
"Over the past day there have been 23 shelling attacks, with the aim of provoking [a response from Ukrainian forces]," National Security and Defense Council spokesman Andriy Lysenko said at a briefing in Kyiv on Thursday.
He said there had been numerous attempts by the militants to provoke the Ukrainian military, who have been ordered to stick to a ceasefire since December 9.
"Over the last day we've observed a revitalization of [the activities of] the gangs, and numerous attempts [by them] to provoke the Ukrainian military, so as to accuse the Ukrainian side of violating the ceasefire," Lysenko said.
"According to intelligence reports, there are increasing conflicts among the militants over their subordination under various command structures, and dissatisfaction with their monetary remuneration," he said.
Lysenko also said that over the last day three Ukrainian soldiers had been wounded in the Donbas conflict zone, but that none had been killed.
If you see a spelling error on our site, select it and press Ctrl+Enter