"To be honest, without the willingness of the people in Crimea and in Donbas to live in a united country, to share the same values and share responsibility, it will not happen," said Chaly.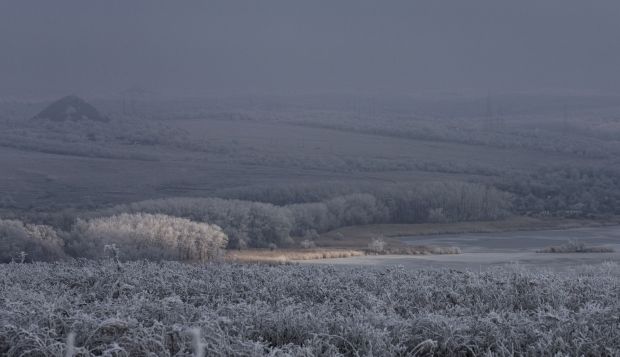 REUTERS
He said that in the New Year Kyiv will continue to fight for the territorial integrity and sovereignty of the country, defending its position, including in the international courts.
"The fact that we will fight for [Ukraine's] sovereignty and territorial integrity is obvious," Chaly said.
"The fact that, unfortunately, the question of Crimea will not be solved immediately is also obvious. But this year will be very serious in terms of the struggle in the international courts to establish positions. And it is obvious that the way to [regain] Crimea is to show the attractiveness of development in the new context of integration with the European Union, and the way to [win back] the Donbas is to do the daily job of taking the situation under control."
Chaly said that the state will not leave Ukrainian citizens in the occupied territories without help, adding that Ukraine has sent humanitarian aid to the Donbas.