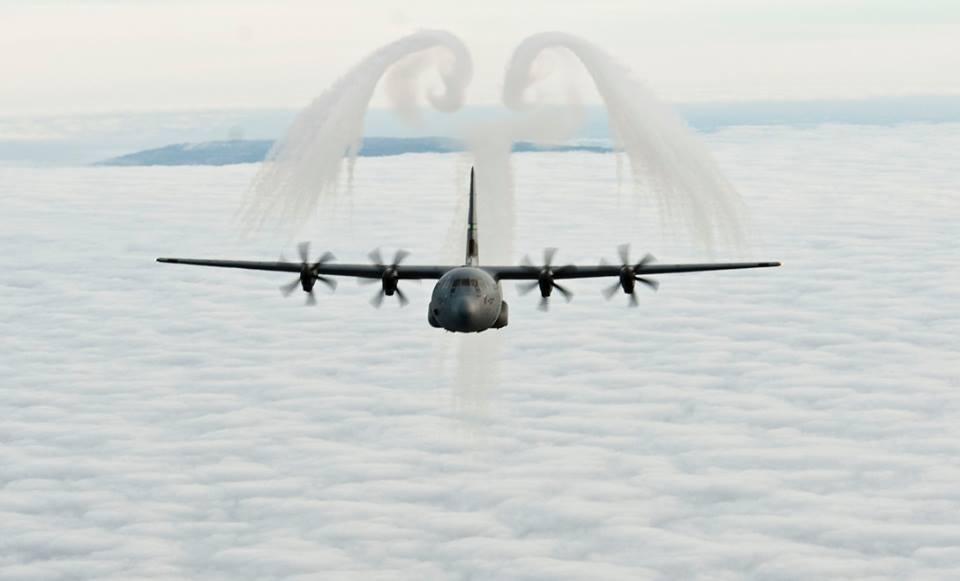 Photo from facebook.com/usdos.ukraine
United States Air Force F-15C Eagle tactical fighter aircraft and a C-130J Super Hercules military transport aircraft have arrived in Ukraine to participate in Clear Sky 2018, which is to kick off on Monday, October 8.
Clear Sky 2018 is a "multinational military exercise focusing on promoting peace and security," the U.S. Embassy in Ukraine said on Facebook.
It will involve approximately 950 personnel from nine nations, including Belgium, Denmark, Estonia, the Netherlands, Poland, Romania, Ukraine, the United Kingdom, and the United States.
Ukraine will be represented by five tactical aviation units with about 350 military personnel.
Read alsoU.S. Air Force to join large-scale aviation exercise in Ukraine
The event will be held from October 8 to October 19 and the venue is primarily at Starokostiantyniv Air Base, Ukraine, as well as other training areas and ranges in the region.
This year marks the 25th anniversary of collaboration between the California Air National Guard and Ukraine as part of U.S. European Command's State Partnership Program, and this exercise will include robust participation of California ANG units. "Aircraft from California units will include F-15C Eagles and a C-130J Super Hercules," the official website of the U.S. Air Forces in Europe and Air Forces Africa said. "Other U.S. aircraft participating in the exercise will include an F-15D from the 48th Fighter Wing, KC-135s from the Illinois ANG and the 100th Air Refueling Wing, and MQ-9s operating out of Miroslawiec AB, Poland. The Pennsylvania ANG will provide Joint Terminal Attack Controller instructors, and several additional units from California, Maryland, Ohio, New York, Alaska, Washington and bases in Europe are also scheduled to participate."
Training will focus on air sovereignty, air interdiction, air-to-ground integration, air mobility operations, aeromedical evacuation, cyber defense, and personnel recovery.