Tymchuk: Chechen police arrive in Donbas to support militants
Around 120 mercenaries from Russia have arrived in Zuhres in Ukraine's Donetsk region, who describe themselves as "volunteers who are former members of the Chechen Interior Ministry," head of the Information Resistance group Dmytro Tymchuk reported on Facebook on Monday.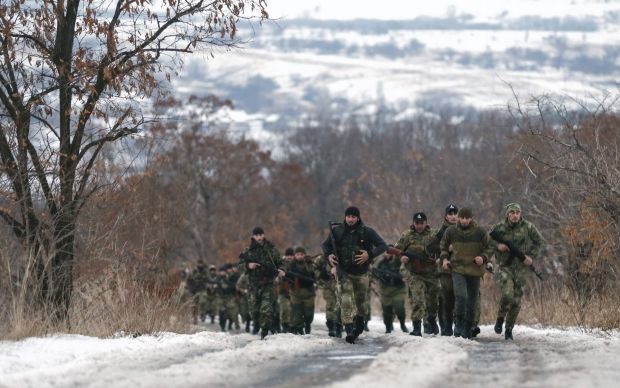 REUTERS
"In fact, the unit is staffed by police officers of Chechnya who signed a pledge to Chechen Interior Minister Ruslan Alkhanov during a show at a stadium in Grozny at the end of December last year testifying that they are "ready to fulfill any order of the supreme commander, Russian President Vladimir Putin, Russian Interior Minister Vladimir Kolokoltsev and the Head of the Chechen Republic Ramzan Kadyrov to protect the interests of the Russian Federation, anywhere in the world," Tymchuk wrote.
According to Information Resistance, the unit of "Kadyrovtsi" (literally "followers of Kadyrov") is equipped with heavy infantry weapons and around 10 armored vehicles.
If you see a spelling error on our site, select it and press Ctrl+Enter