Police say explosion in Odesa was terrorist attack
An explosion that hit a volunteer center in Odesa helping soldiers in Ukraine's Donbas conflict zone is being considered as a terrorist act, police in the southern port city say.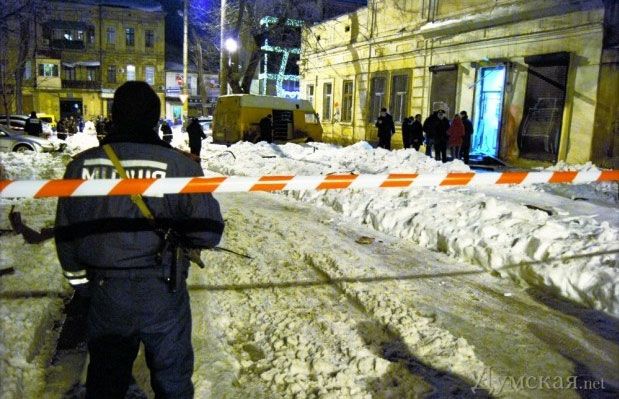 Photo from Думская.net/Сергей Дибров
The explosion, which rocked a building at 3, Gymnasicheskaya Street, occurred near the volunteer center at around 2240 on Sunday, police said
Police said the bomb attack, which was carried out by an unidentified person, completely destroyed the center's door, damaging office blinds and the double-glazed facade windows of neighboring houses. No injuries resulting from the blast have been reported.
According to the press service of Main Interior Affairs Ministry Directorate in Odessa region, the information related to the matter will be entered to the Unified Register of pre-trial investigations based on the preliminary legal qualification of the criminal offense under Part 1 of the Article 258 (act of terrorism) of the Criminal Code of Ukraine.
If you see a spelling error on our site, select it and press Ctrl+Enter