Photo from the SBU
A chief of a military unit's security guards in Kyiv region has been busted by the Ukrainian SBU Security Service's military counterintelligence department amid an attempt to sell two Mi-8 helicopter engines to customers, including representatives of the Russian Federation.
Read alsoSBU reveals, arrests mole in own ranks
"He was trying to sell the engines for UAH 400,000 (US$14,245) through intermediaries to customers, among whom, according to available information, there were representatives of the Russian Federation. The market value of the engines is ten times higher," the SBU's press center said.
The SBU established the suspect had arranged a truck for the removal of the stolen engines from the military unit's territory.
The SBU detained the officer right after the truck with the engines had left the military unit.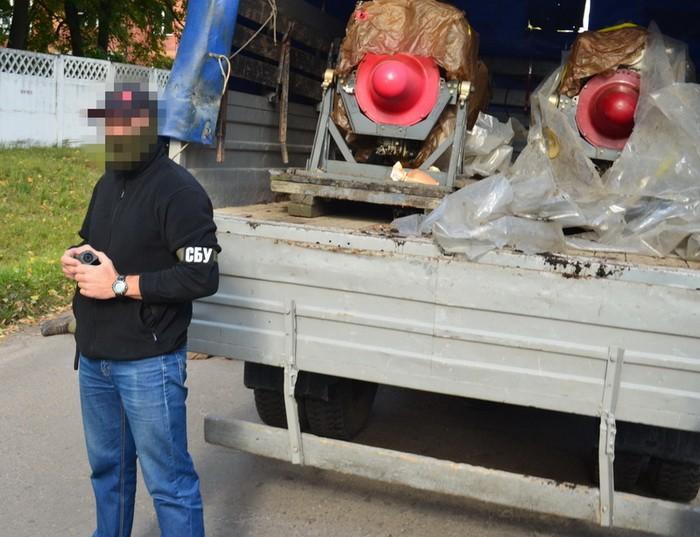 Photo from the SBU
He was indicted on charges of committing a crime under Part 3 Article 410 of the Criminal Code (theft, embezzlement, extortion by military personnel of weapons, military supplies, explosive or other military substances, vehicles, military and special equipment or other military property, as well as their possession through fraud or abuse of official position).
A preventive measure in the form of detention was selected for him, the SBU said.
The Mil Mi-8 is a medium twin-turbine helicopter, originally designed by the Soviet Union, and now produced by Russia.