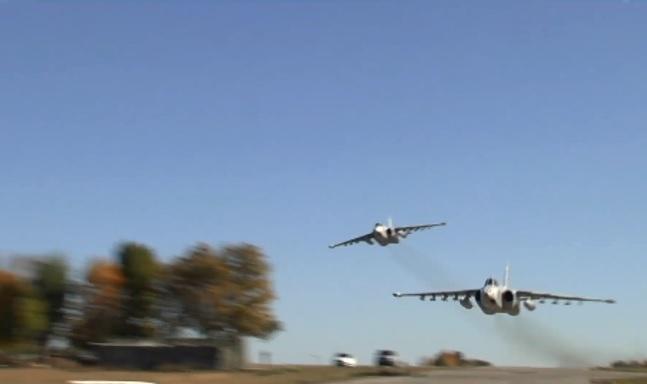 Snap from video
Ukraine's military aviation units involved in the Joint Forces Operation (JFO) are working out their actions to support the naval and land forces of the Ukrainian Army.
The relevant video showing spectacular flights of Ukrainian attack aircraft was released on the JFO Headquarters' Facebook page on October 16.
The Ministry of Defense of Ukraine says special attention was paid to enhancing flight training routine for tactical aviation crews.
As reported, war pilots penetrated the target area defying air defense systems amid radio interference, mounted conditional tactical airstrikes, and conducted aerial reconnaissance.
As was earlier reported, Ukraine's Su-27 fighter jets outperformed the USAF F-15C Eagles at the international drills Clear Sky-2018.